First of all if it wasnt for this site i wouldnt have had the guts to tackle this on my own...So thank you all for that.
The truck is a 1990 Chevy Cheyenne work truck. I bought this truck about 5 years ago from a family member that lived in the country and it just wasnt what he needed. It had close to a 5/7 with no notch..(ya i know...it rode like $hit). About 3 years ago i was sitting at a stoplight when a 2000s chevy 3/4 ton decided not to stop. So i bought the truck back with the intention of fixing it up. I work long hours sometimes 6 or 7 days a week so that left little time. But now i have a little more time to myself so here it is. Oh ya by the way... i wasnt even going to do a build thread till i was much farther in the game but i figured that wouldnt be much fun for everyone else and also this is my first build up of any vehicle so im sure people will have some good input from time to time. Also you guys will notice my Adult ADD from time to time because i kinda just do things when i get time or if i get bored of doing something. Also camera is $hitty so if there is any pics that anyone would like to see more clear ...i could steal the GF good camera for other pics ...but I got the old one so it will do...
Task list:
Bagging it (obviously)
94 gauge cluster swap
454 SS 14 bolt rearend swap
Rear disc swap (for the 14 bolt)
Interior color change
Power window conversion
efan swap
Headers...new exhaust
Shave doors,tailgate,gas filler, stakes, antenna
2 tone maroon and black paint
POSSIBLY a trad. body drop after i get it on the road again before i paint
Engine...is already a 350 .40 over with bigger injectors (never had them out just what i was told..who knows...Is there a way to tell???)and a chip...Im going to be giving it a good tune up and putting headers on....Possibly a small blower after the truck is nearly complete
Tranny was new 10xxx miles before wreck ...so im good there
Nothing to major...I just want to make a nice clean driver that is nice to look at and drives good...On with the pics...(i cant seem to find any of when i first got it but when i do ill post em up)
Pics of it on jackstands...i have a mint white bed for it that i got for 300 bucks cause my old one was really f'd up..look at sig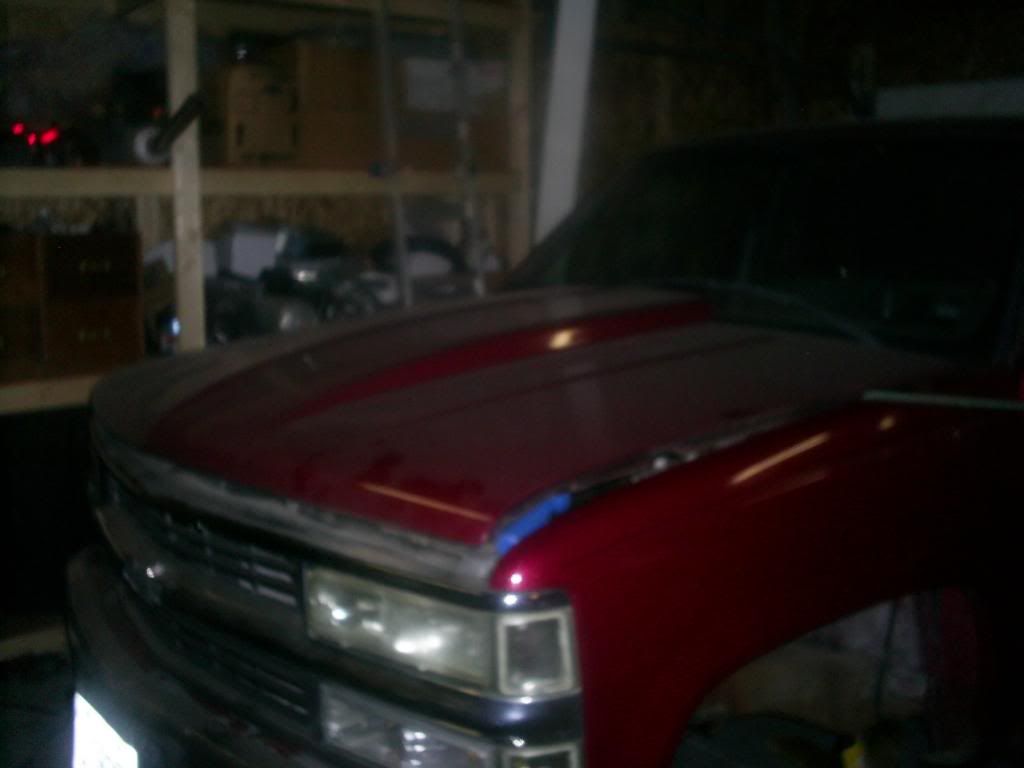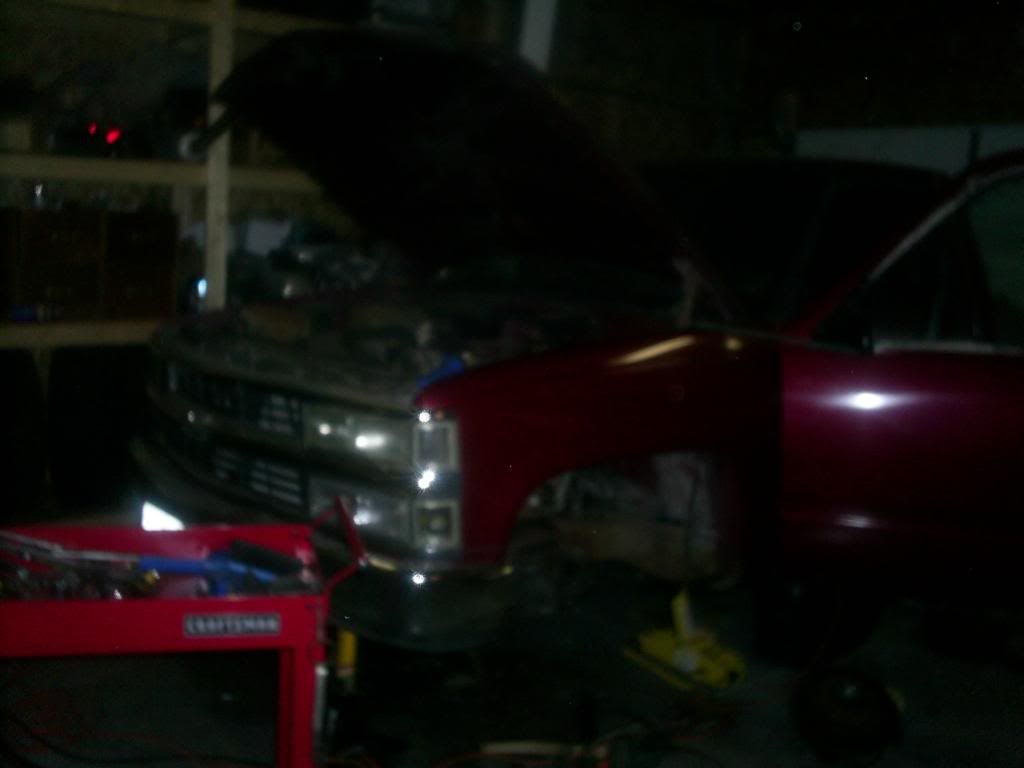 I started with the front...
Notch for tierod
I did this different than most...My arms that lay 22s needed alot of modifying to lay. I simply pie cut it and then beat the lower portion to meet up with the top then welded it up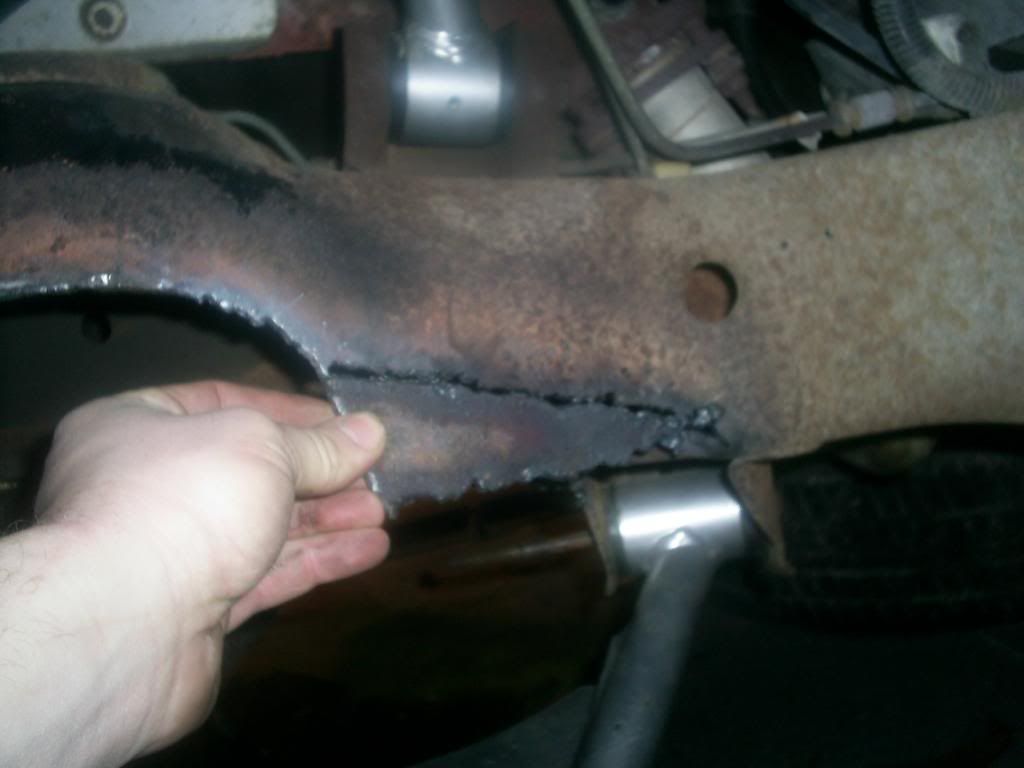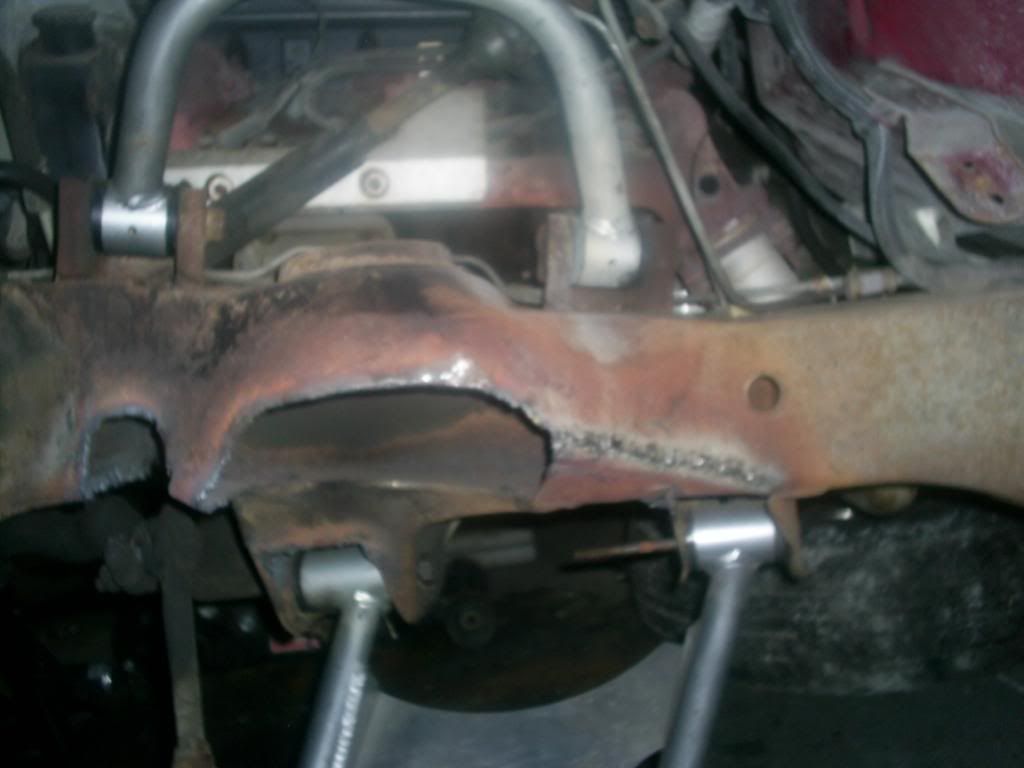 also had to take a little out of the upper portion where the lower control arm bolts in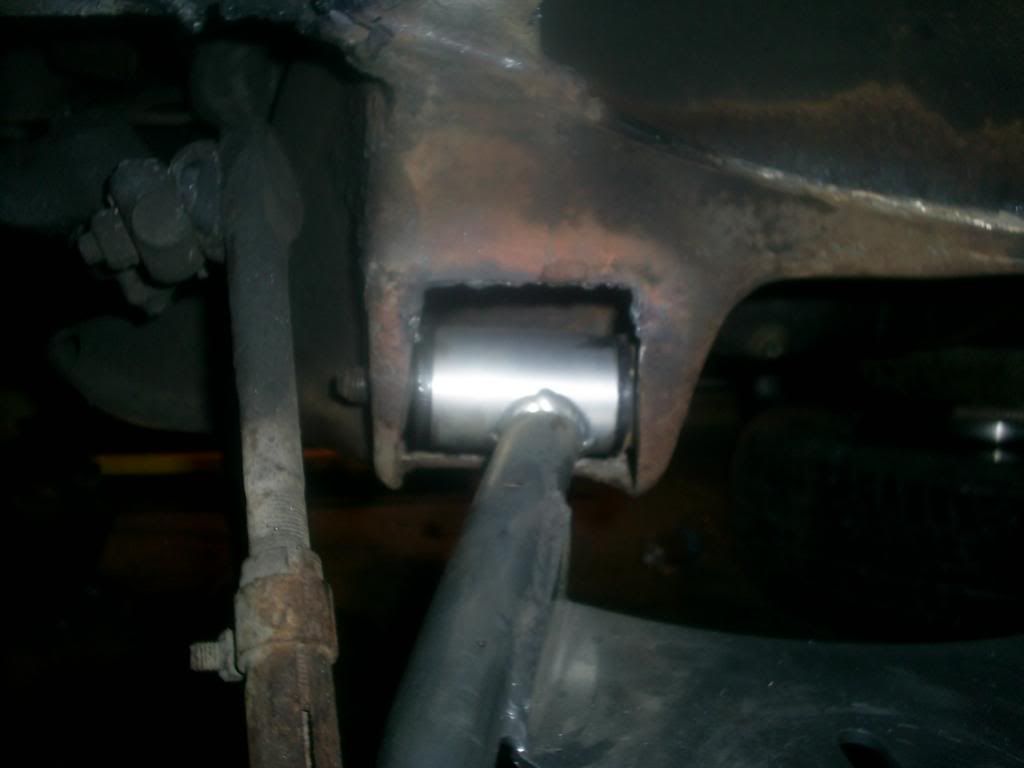 Should lay on a 30" tire..I only have 20s right now so this will be more than enough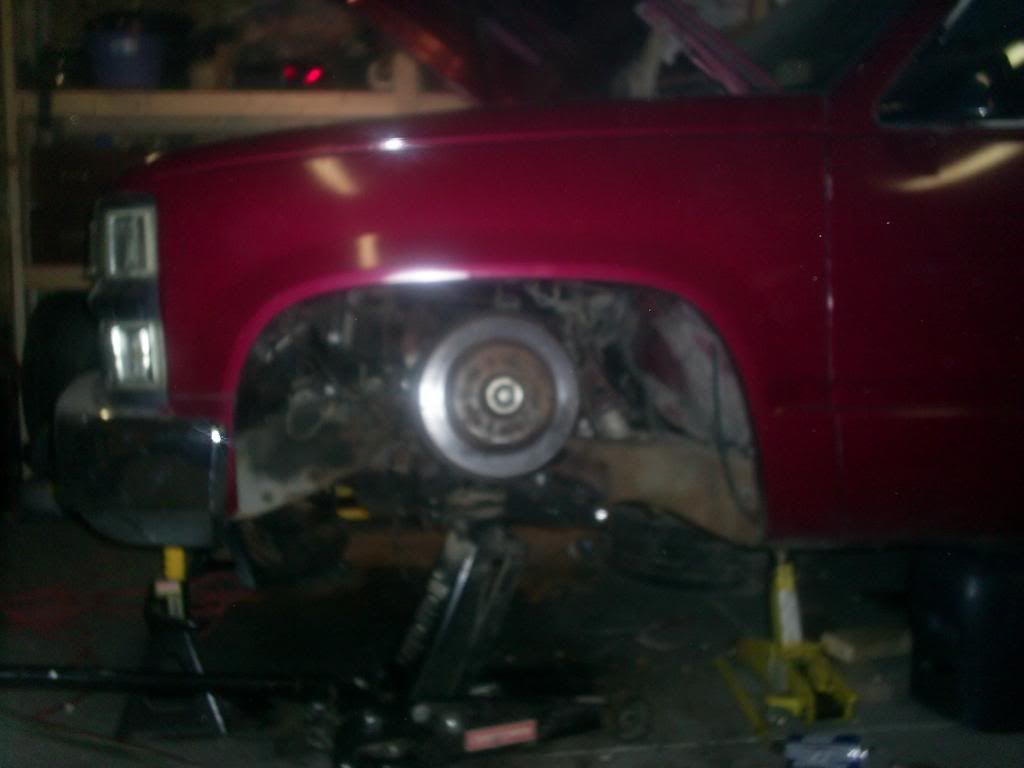 For future referance dont buy tubular control arms to bag ur truck....It probably would have just been easier to de-hump my factory arms and install moogs...than to pie cut the frame...I got my arms pretty much for free so im not complaining...but I wouldnt spend 600 bucks on a set...All in all the tubulars look nice and the notching wasnt hard...just time consuming and pretty aggrevating to say the least...considering they advertise to lay on 22s with minimal cutting...
Last edited: