Aug 1, 2001
28,884
0
36
44
Since it won't be staying completely untouched, I'll go ahead and start this thread from the beginning.
The Vehicle:
1998 Chevrolet Suburban LS.
I purchased it on January 22, 2010 with 166,134 miles on the clock. When I bought it, I talked with the salesperson who sold it to the previous owners. They bought it 7 years ago. It was an older couple that had owned it. They traded it in on a new truck. The Suburban had been parked undriven for over a year. The inspection sticker has been expired since 02/08.
I have 2 check engine codes right now. I have a P0141: O2 sensor and a P0340: camshaft position sensor. When I picked it up, the a/c wasn't working either. I put a couple of cans of R-134 in and the rear is currently cold, but not the front. The compressor wasn't even kicking on before I charged it, so I'm hoping it's just still too low and that's why the front isn't working yet. I'm praying there aren't any leaks.
The Plans:
DRLs were killed within 2 minutes of getting home with it. Today I removed the luggage rack and Ventshades. It's dark out now, but I still need to get the tape from the Ventshaes removed. :cussing:
Running boards need to eventually go.
Today I ordered a DDM Tuning 4500K 35w HID kit.
I'm going to swap over the TYC Elegante headlights and parking lights and Anzo LED taillights from my '94.
I still haven't decided if I want to go with clear corners or the euro amber corners. I'm leaning toward amber.
I have a smooth front bumper with fog lights and a frenched plate that I had gotten for the '94 that I'll get painted and put on.
The stock rear bumper has been hit, so I want to replace it. Preferably with a work truck bumper that I can paint.
A drop is definitely needed. I have the parts to do a 3" front and 2" rear drop right now, but I'm just afraid it might give me too much rake.
I need tint too. These windows are way too light.
LEDs: I plan to replace all the interior courtesy lights and HVAC lights with white LEDs. I would also like to get into the radio and window switches and replace those with white LEDs as well. The gauge cluster I'll put blue LEDs in.
Maybe find a '99-'00 Escalade gauge cluster.
That's the short list for now. I'm sure more ideas will come along, but this is what I've got for now.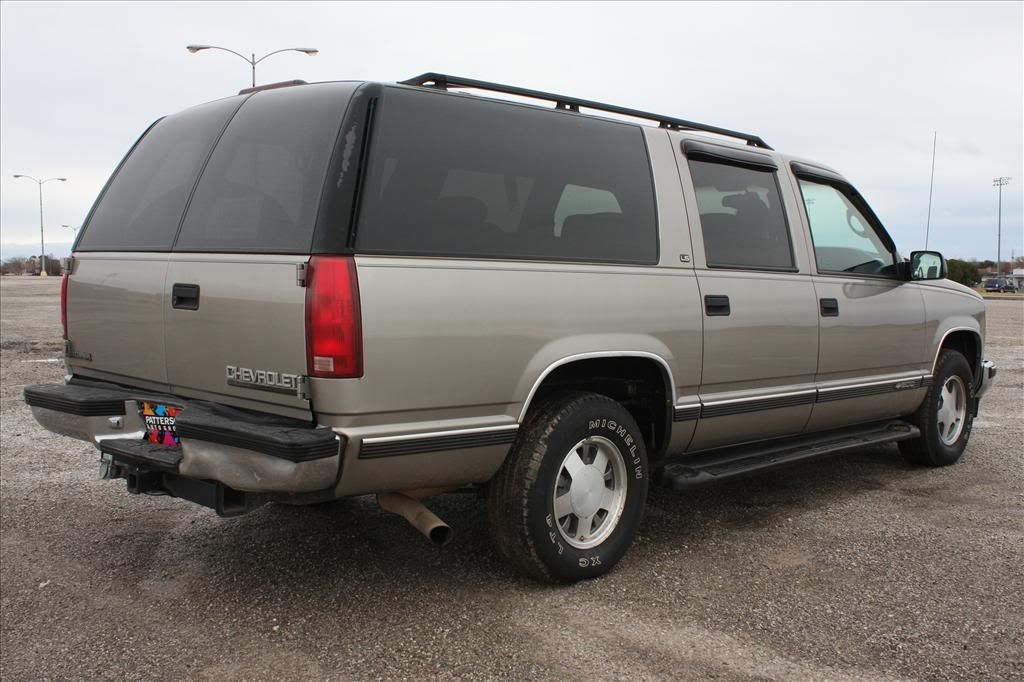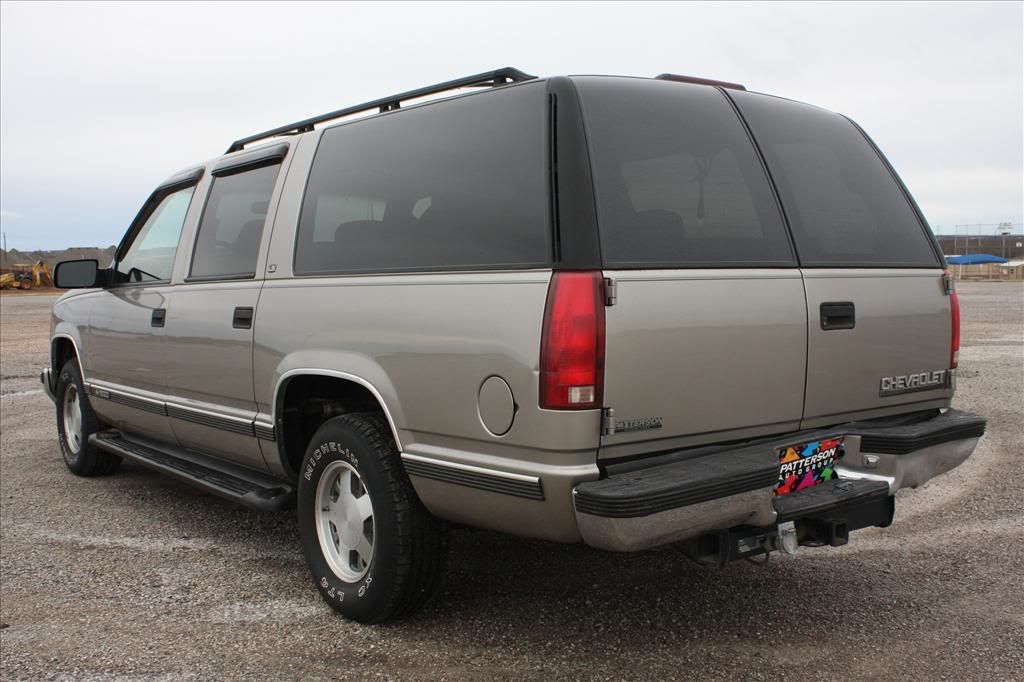 Last edited: