I bought this 2016 Z71 LTZ back in May and immediately started making changes.
Day I bought it.
2 days later
2" leveling kit and removed the lower air dam.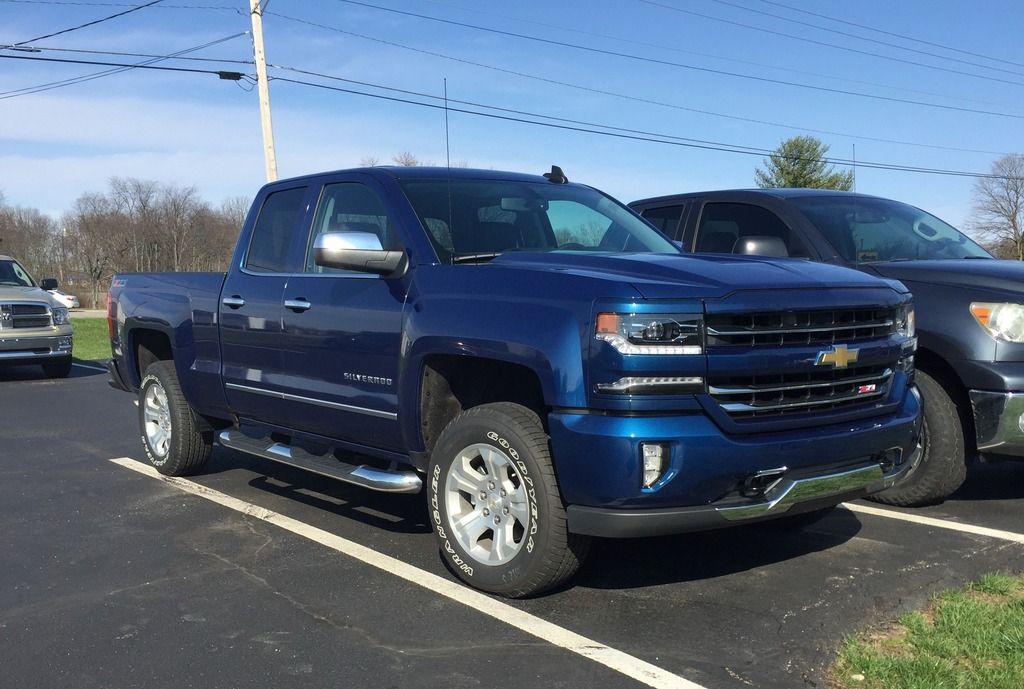 About 6 days after purchase.
Swapped wheels and tires with 18x9 Black Rhino Lucerne wheels and 275/65/18 Mastercrafts from my old '08 I traded in.