2 things first:
1. This is a project for now, not a restoration. I bought this car to use for a prop for Mobster Halloween pictures first. I can't tear it down yet because I need it presentable in October. That's what I'm doing now. It will be a full on restoration to 100% original after that (no rat rod, no hot rod)
2. I have ZERO hands-on experience doing this type of thing. Thus, don't expect to learn much from me other than the uniqueness of the car itself.
about the car:
1939 Buick Special Model 41
options added when new:
heater
parking lights
AM radio (the first car to ever have a push button AM radio)
pin striped wheels
standard equipment:
it was originally black with "tan bedford cord" interior
4 ashtrays, no seat belts, no cupholders :wink:
107 HP straight-8 called the "Buick Eight"
3 speed on the column
turn signals (the first car to ever have standard turn signals)
here are initial pics, including proof that I have done some work to it
Remember if you question my techniques, refer to rule #1 until 11/1/09 :read: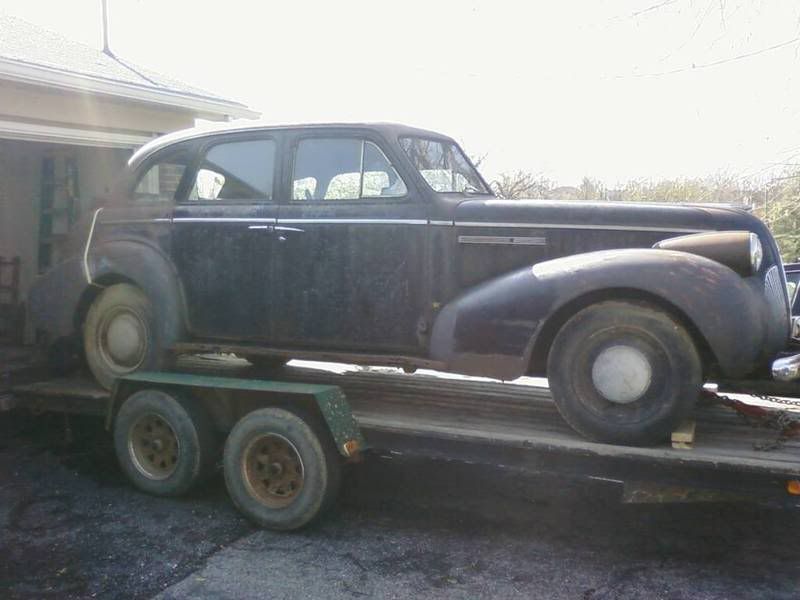 looking through the trunk after I vacuumed the loose rust, acorns, and dead mouse skeletons (about 5-6 of those):
The first time I've sanded on sheet metal.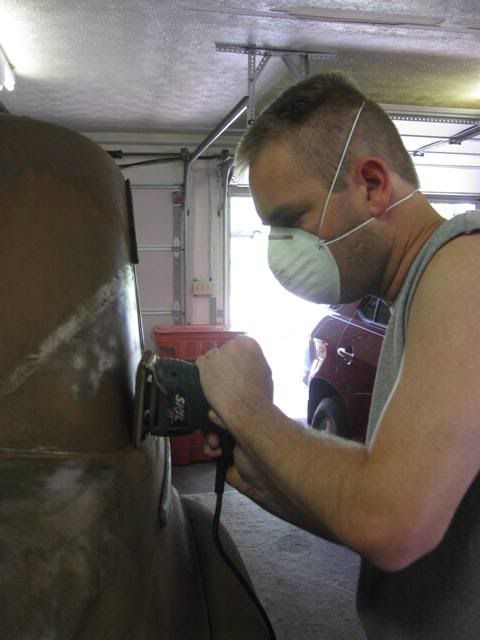 Renee took the 1950's covers off the seats. They actually look better without them:
before: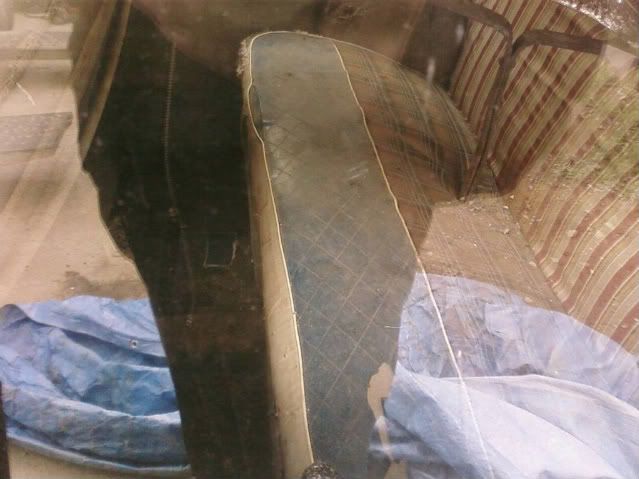 after: