Mar 20, 2004
2,044
0
36
35
Well, for those of you who haven't heard elsewhere, I recently picked up another project: "Black Fox"
Anyway, here is the new towpig. It's a 1998 Silverado K3500, 454 NV4500 5-speed I bought with 135,000 miles.
Dealership Pictures.....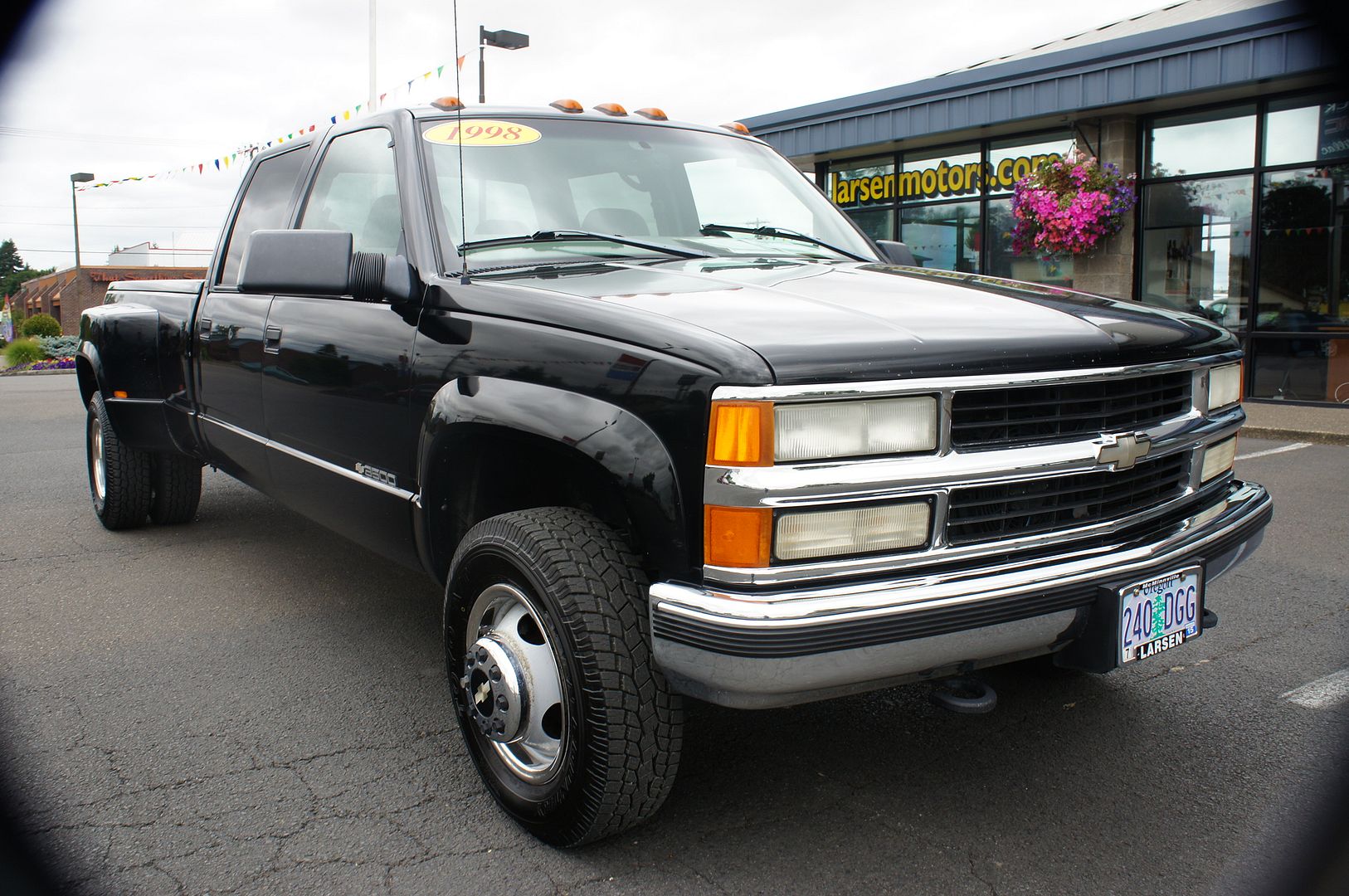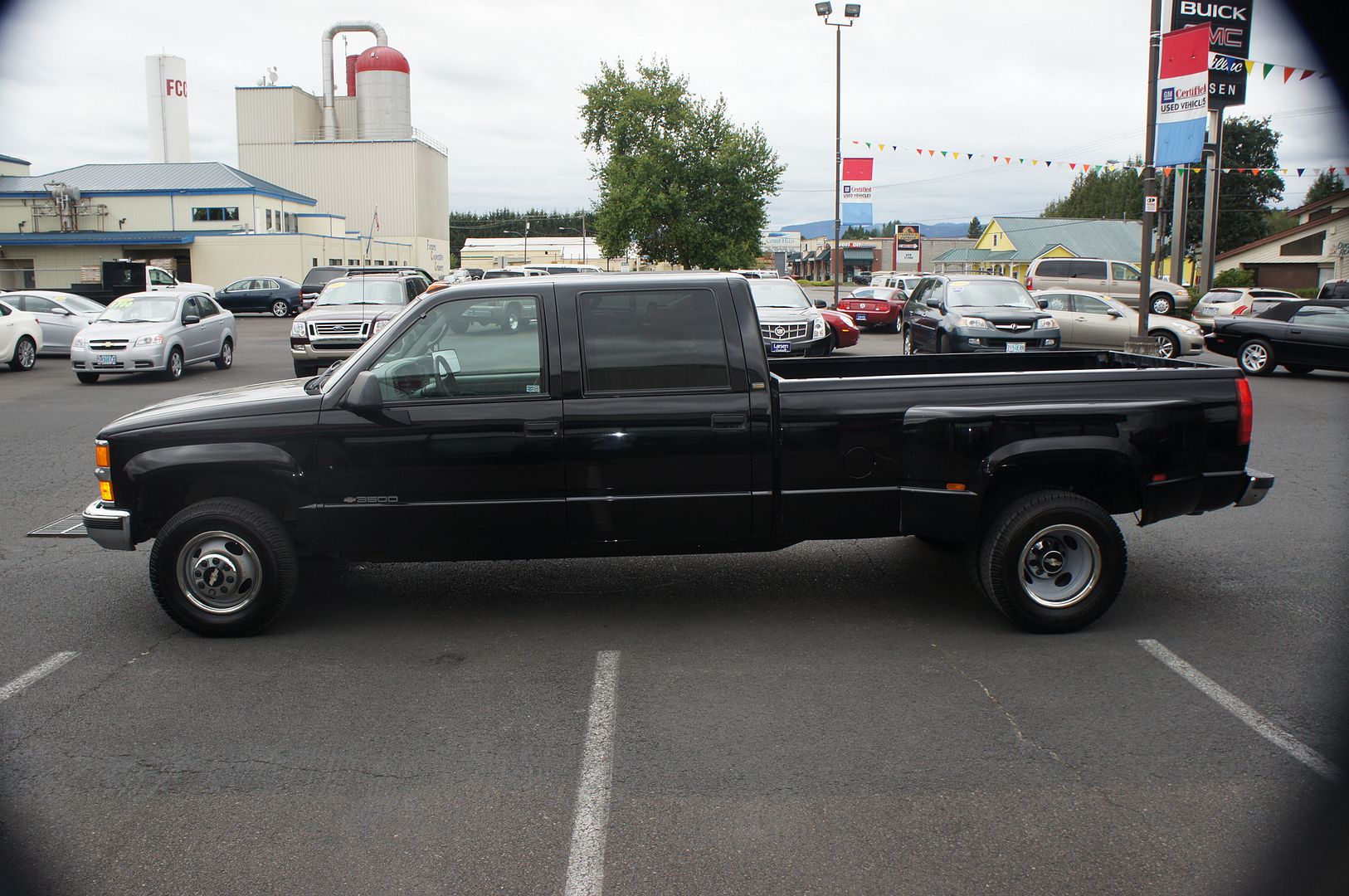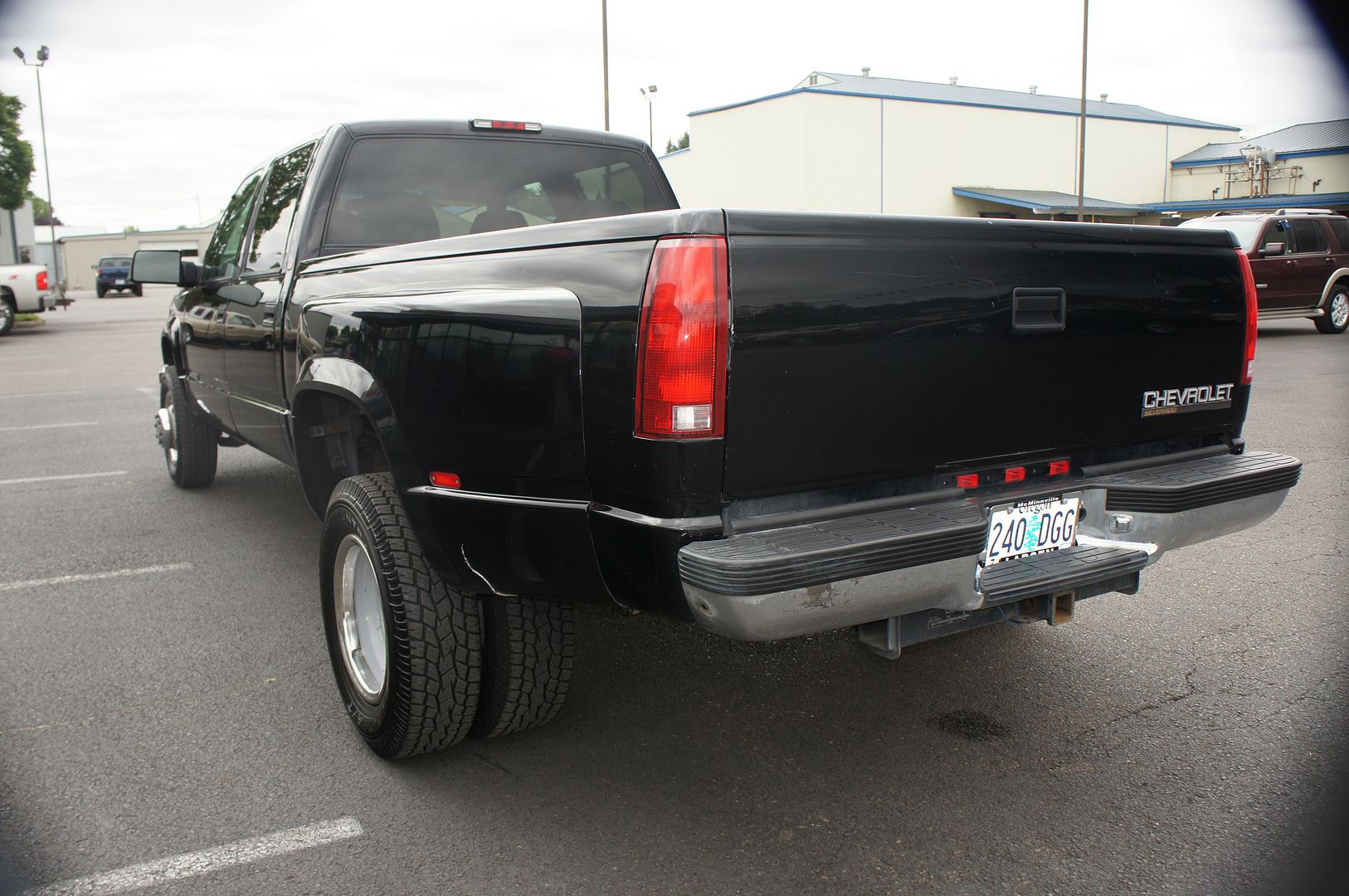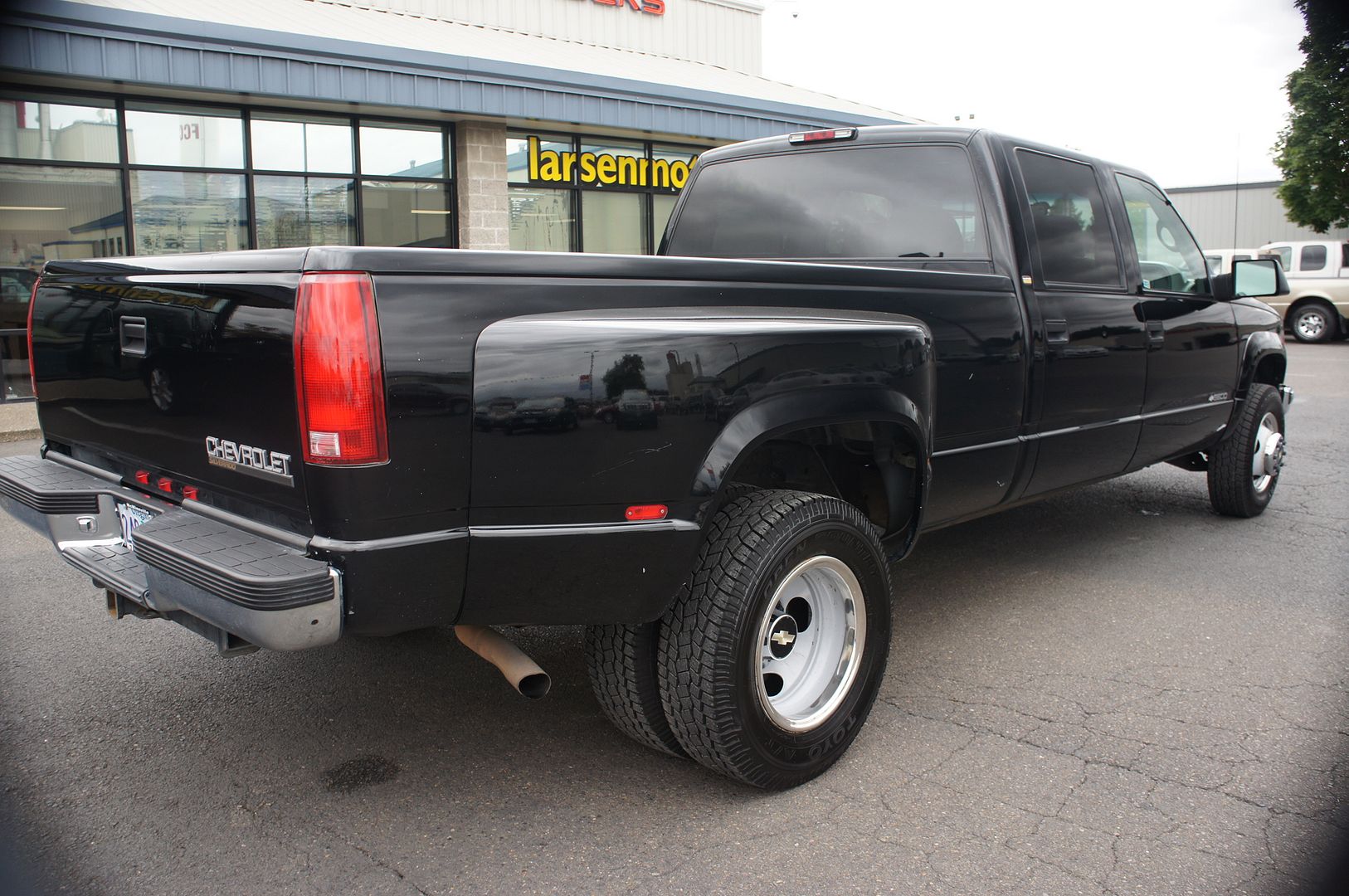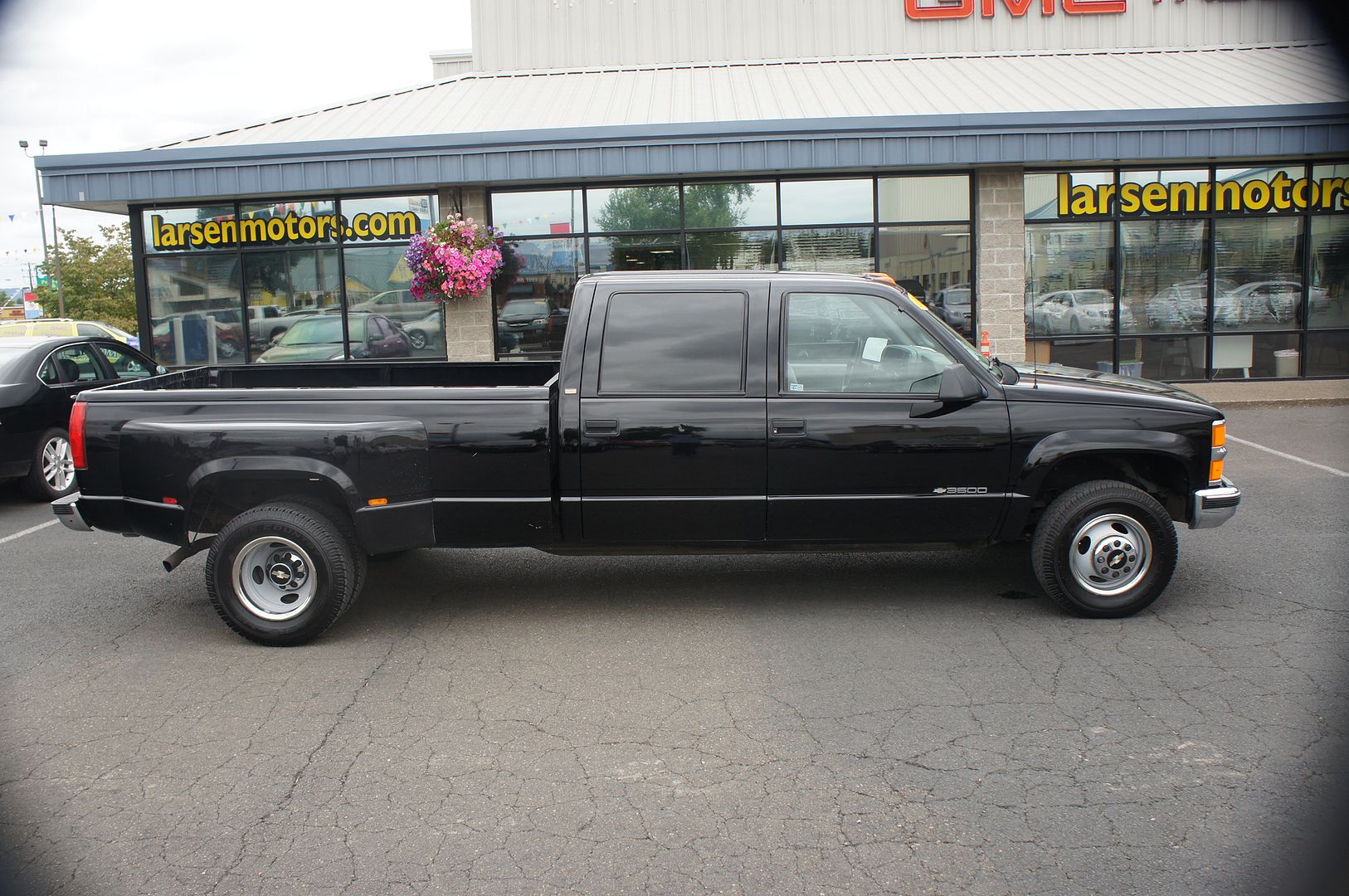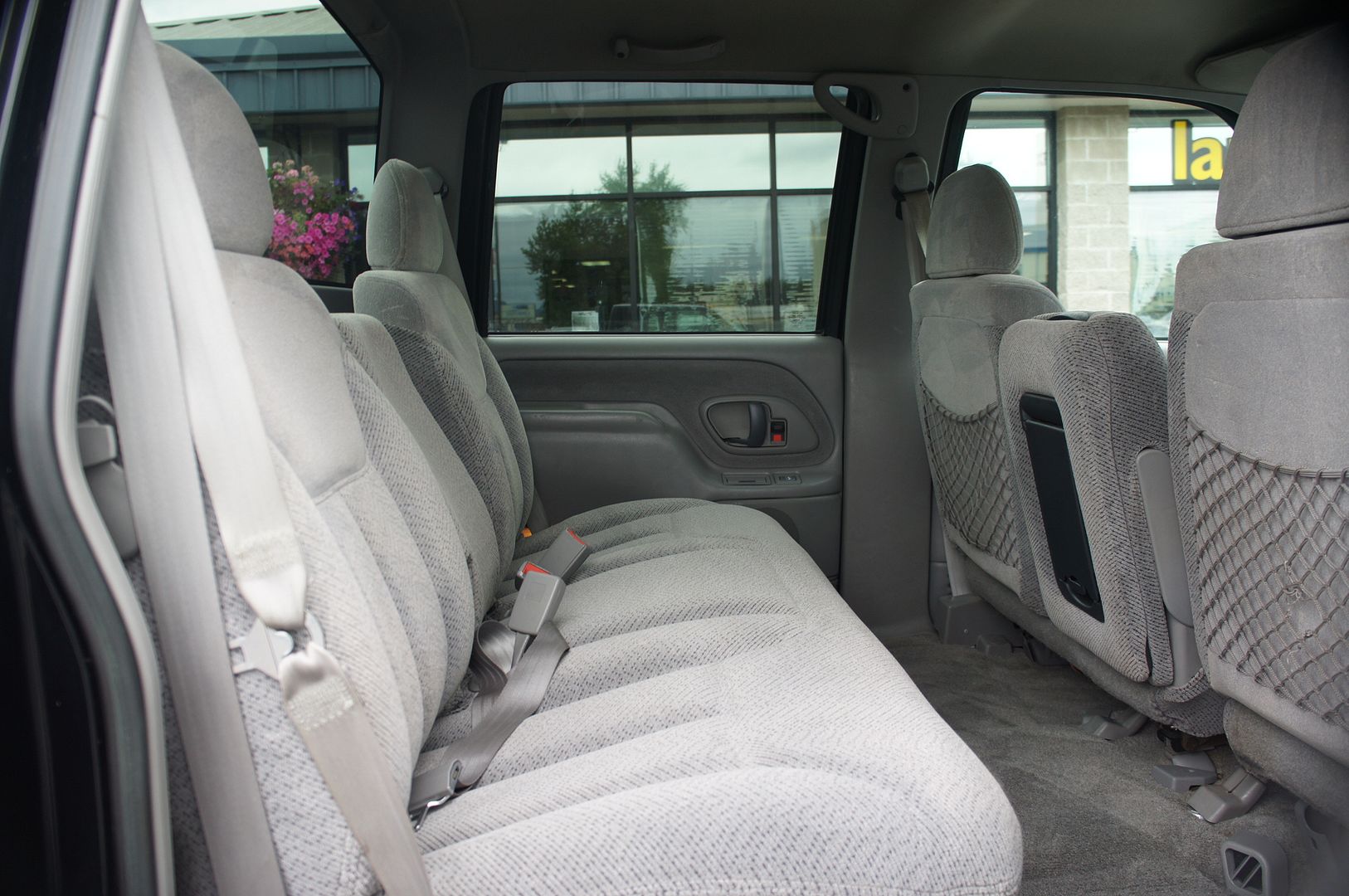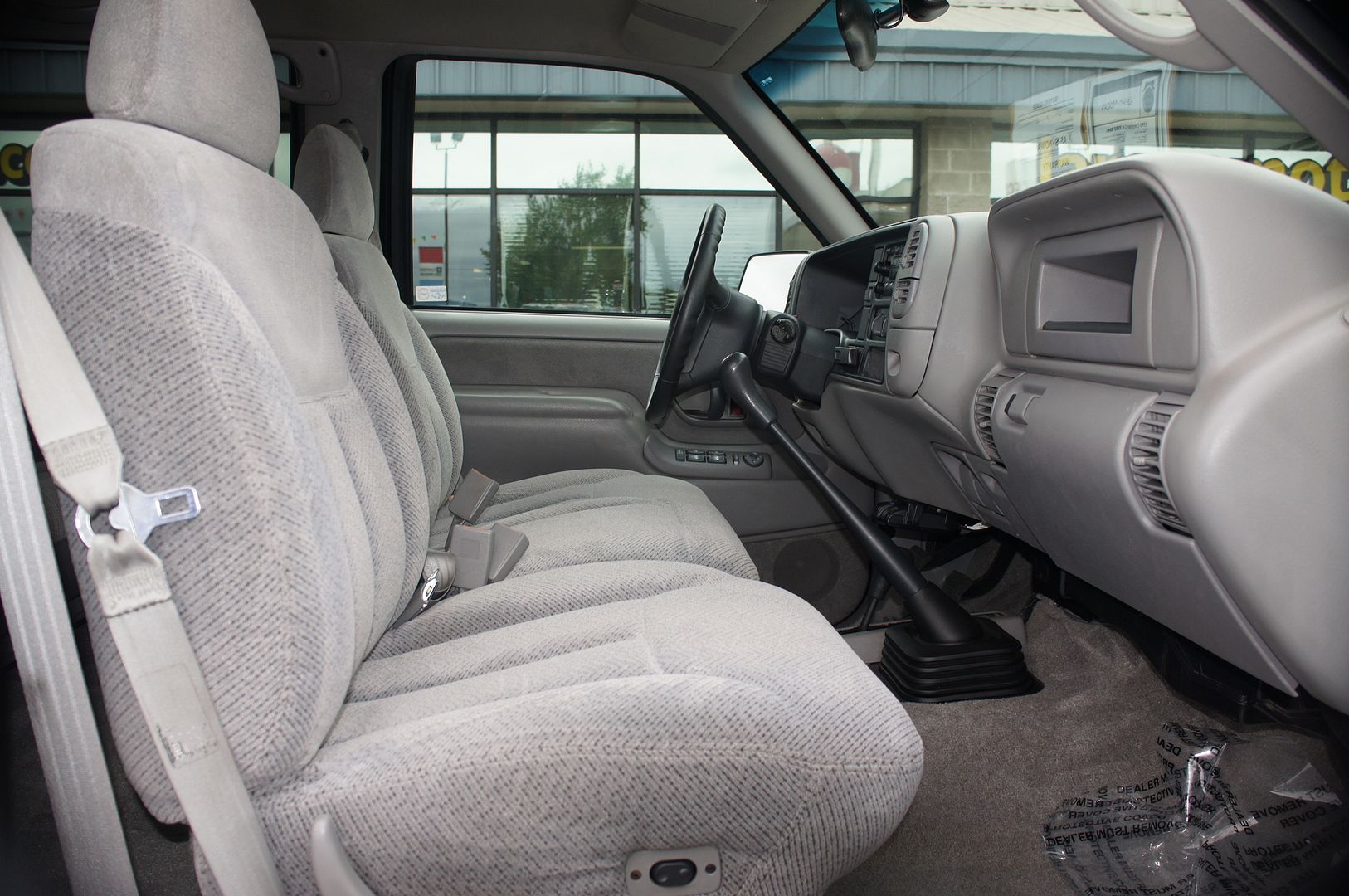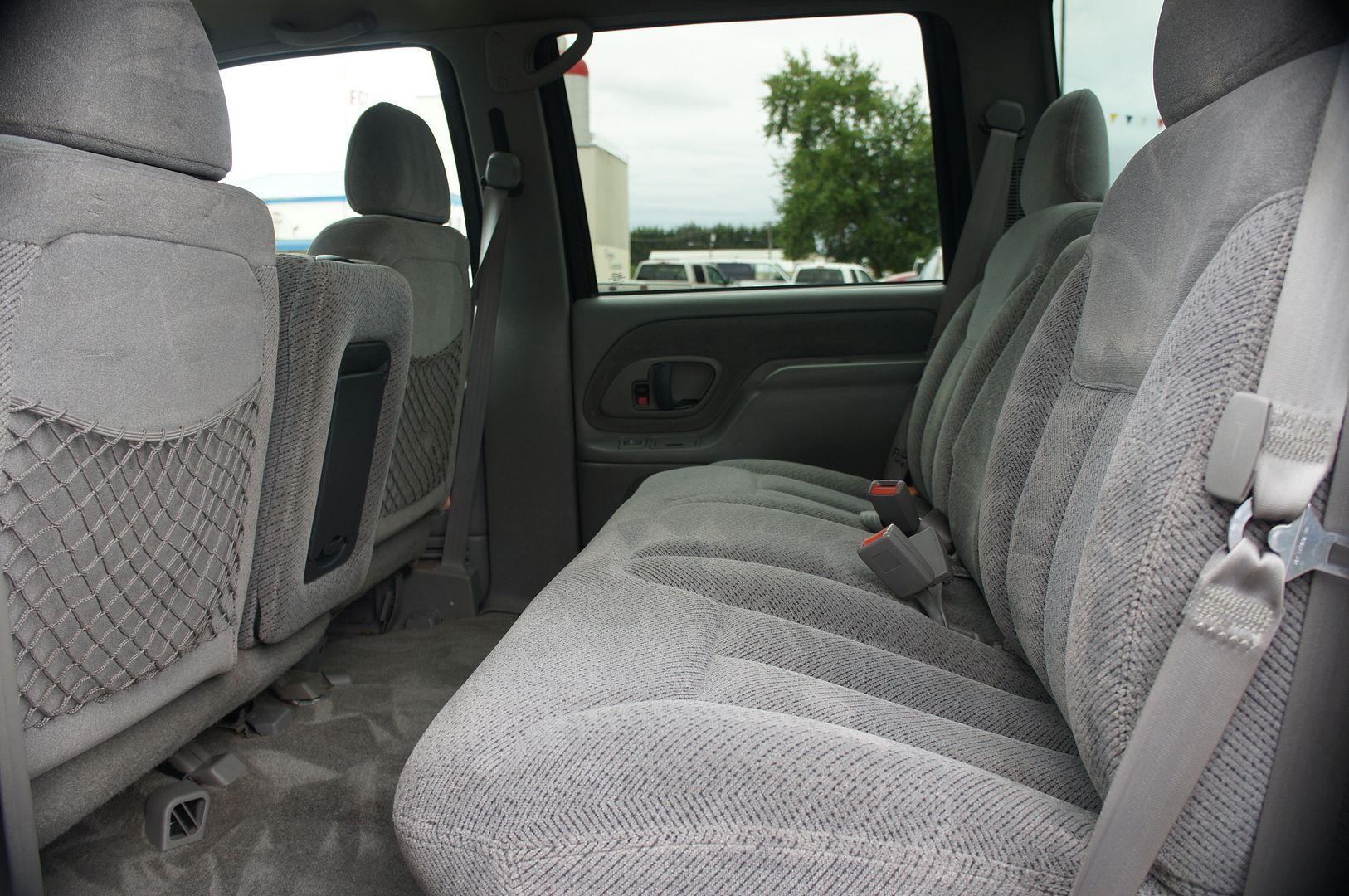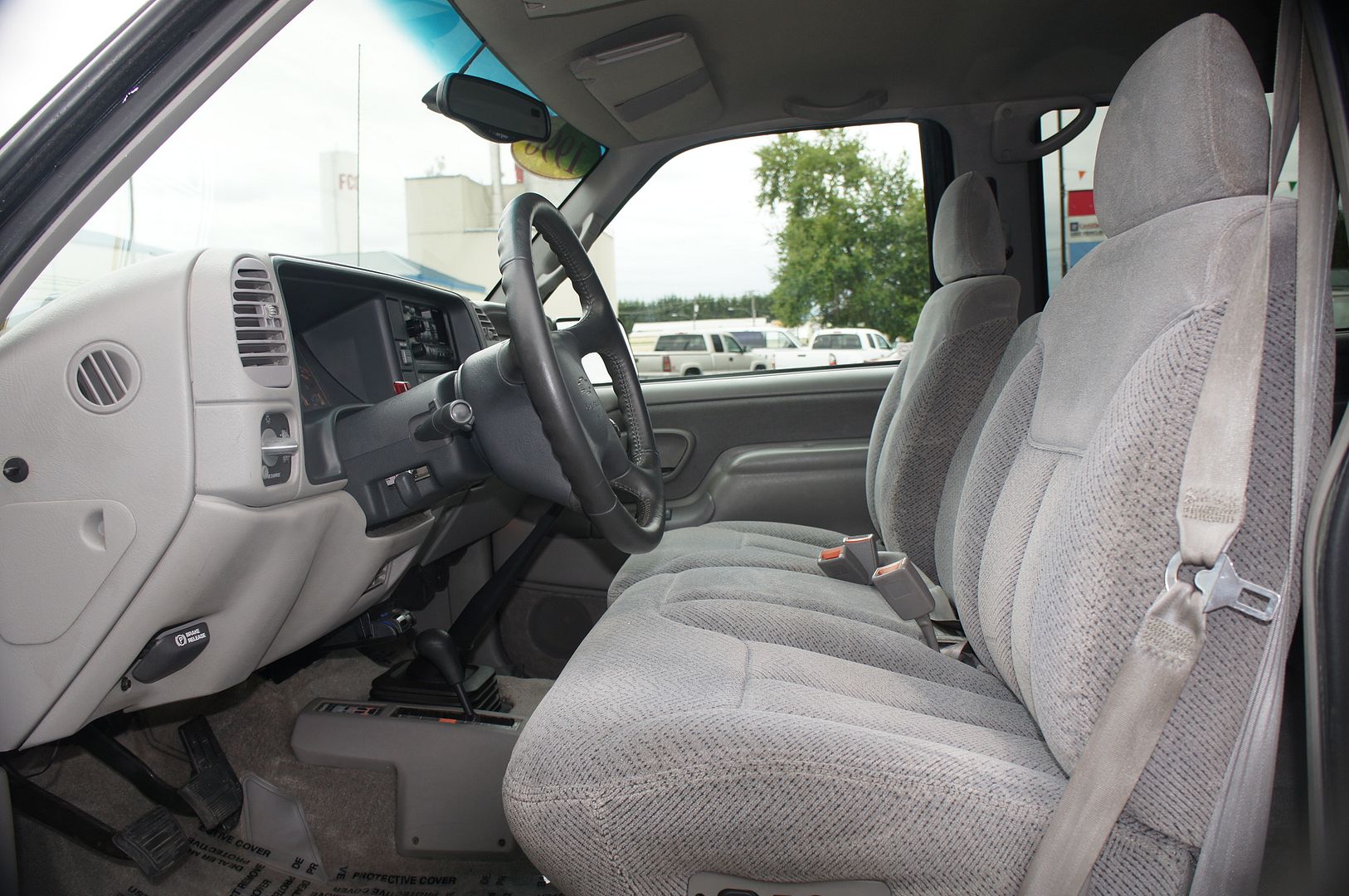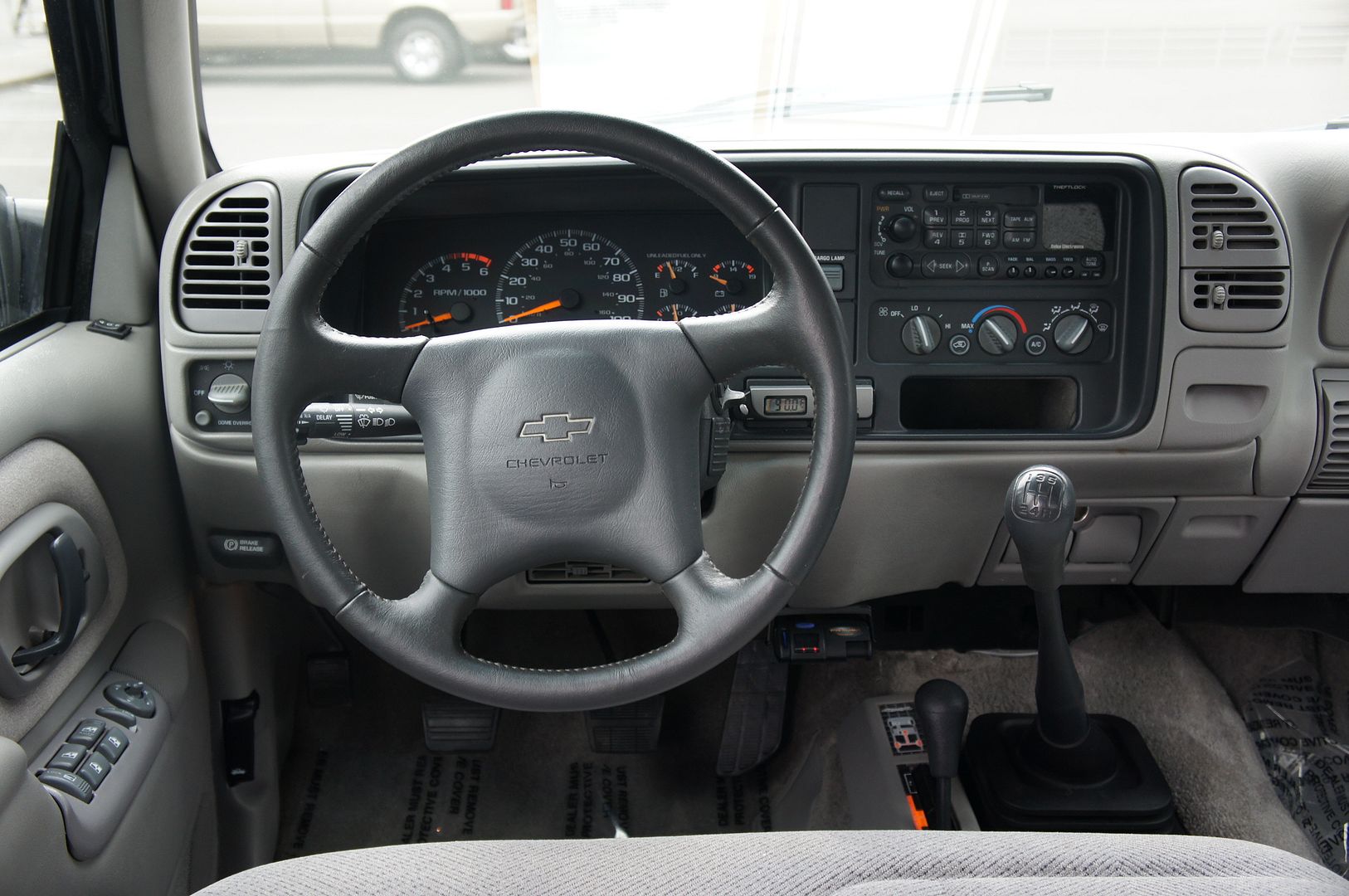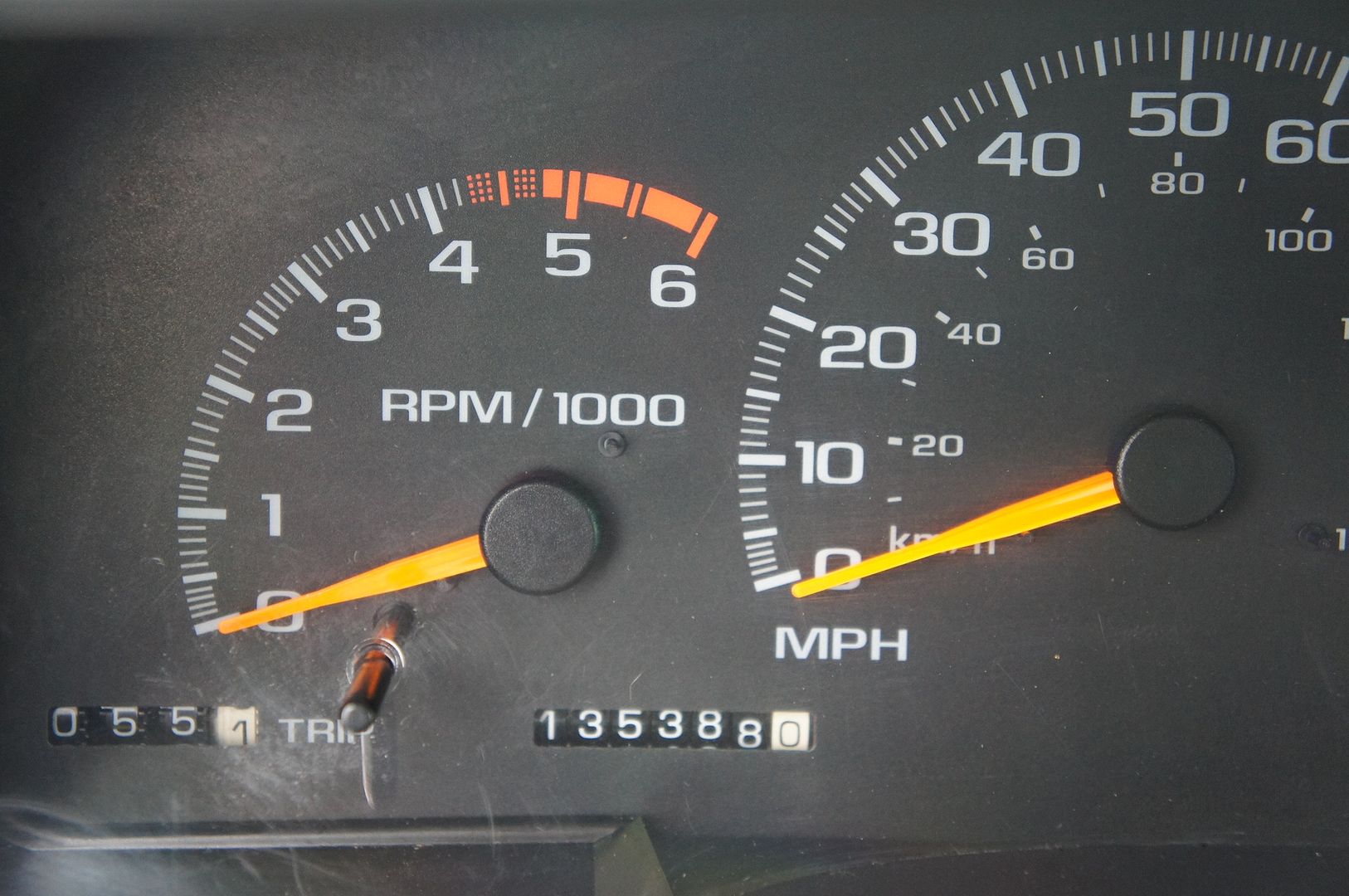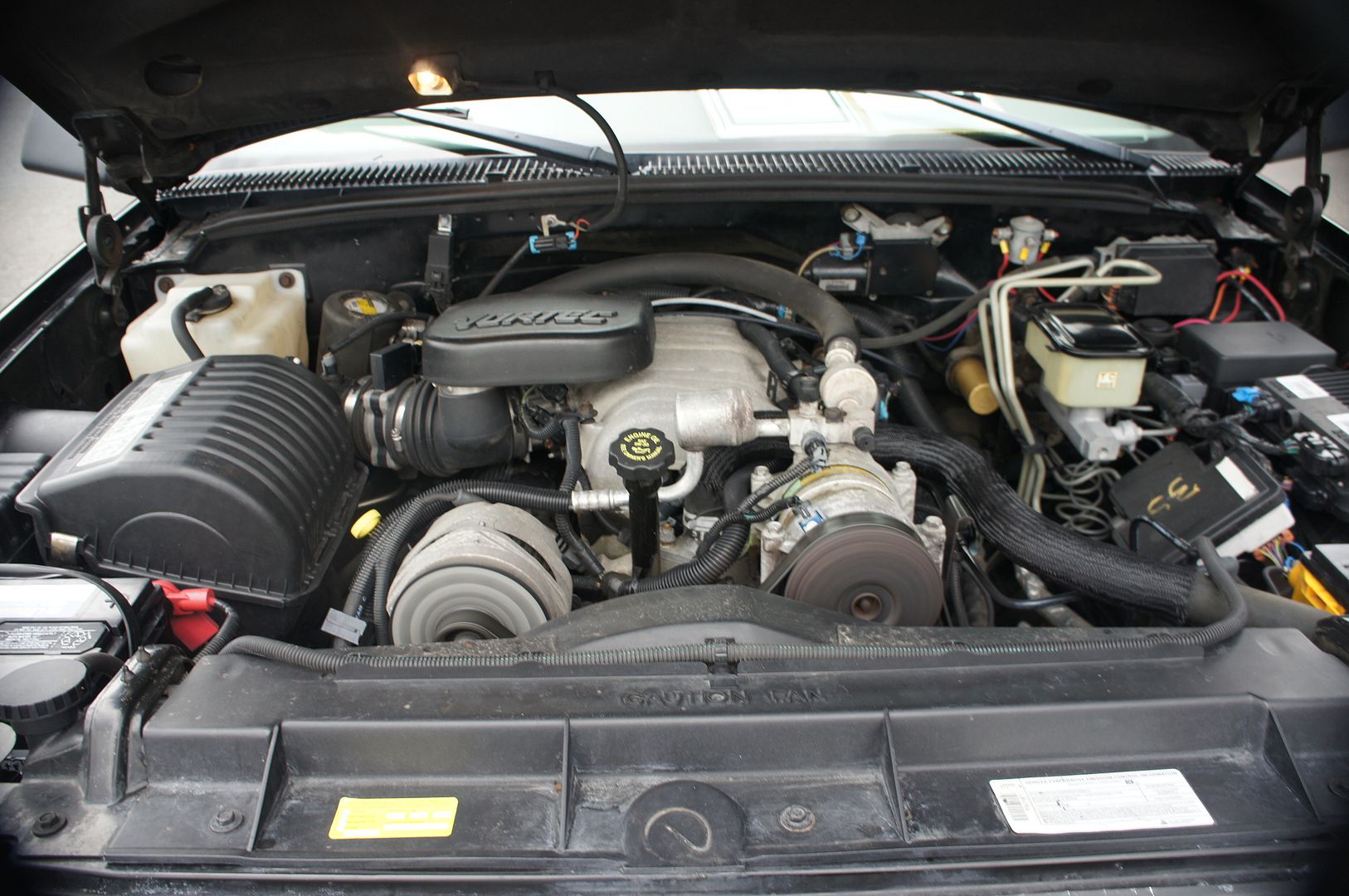 So, The story goes like this: I've been looking for a new towpig awhile now. I was looking into duramax trucks but I still wanted a manual. After a few months of searching, etc I determined that the cost of owning one VS how much I would use it and the distances I would go just wasn't worth the money. I'd be buying it and wouldn't have any play money to customize it or anything either. So I started looking for GMT400 trucks again.... I ran across this truck about 3.5 hours from me. 1-owner trade in. The dealership listed it as an auto so I hadn't caught it prior. I called, got the pictures, etc etc.... Got the financing figured out. They were asking $9,000, I got them down to bluebook at $7,600 after pointing out some flaws I could see in the pictures. It also has 6 brand new Load E Toyo Open Country AT Tires.
I take the time to drive down there, with money in hand and a friend to drive my 02 back. I took it for a spin and after a few stoplights noticed a whining sound in gears 1 & 2. I later noticed it in Reverse too. The tech checks it, they check fluid. I know it's the bearings in the transmission.... Anyway they looked into it, while they did I grabbed some grub and figured out what I would still pay for it knowing I can' rebuild the transmission myself for a good deal less than they could and I'd have a great truck. So, after the last negotiations, I got the truck for $5,600. It made the 3.5 hour drive home no problems other than the hole in the gas tank :lol:
On the way home grabbing some grub. 21' long doesn't fit in many parking stalls.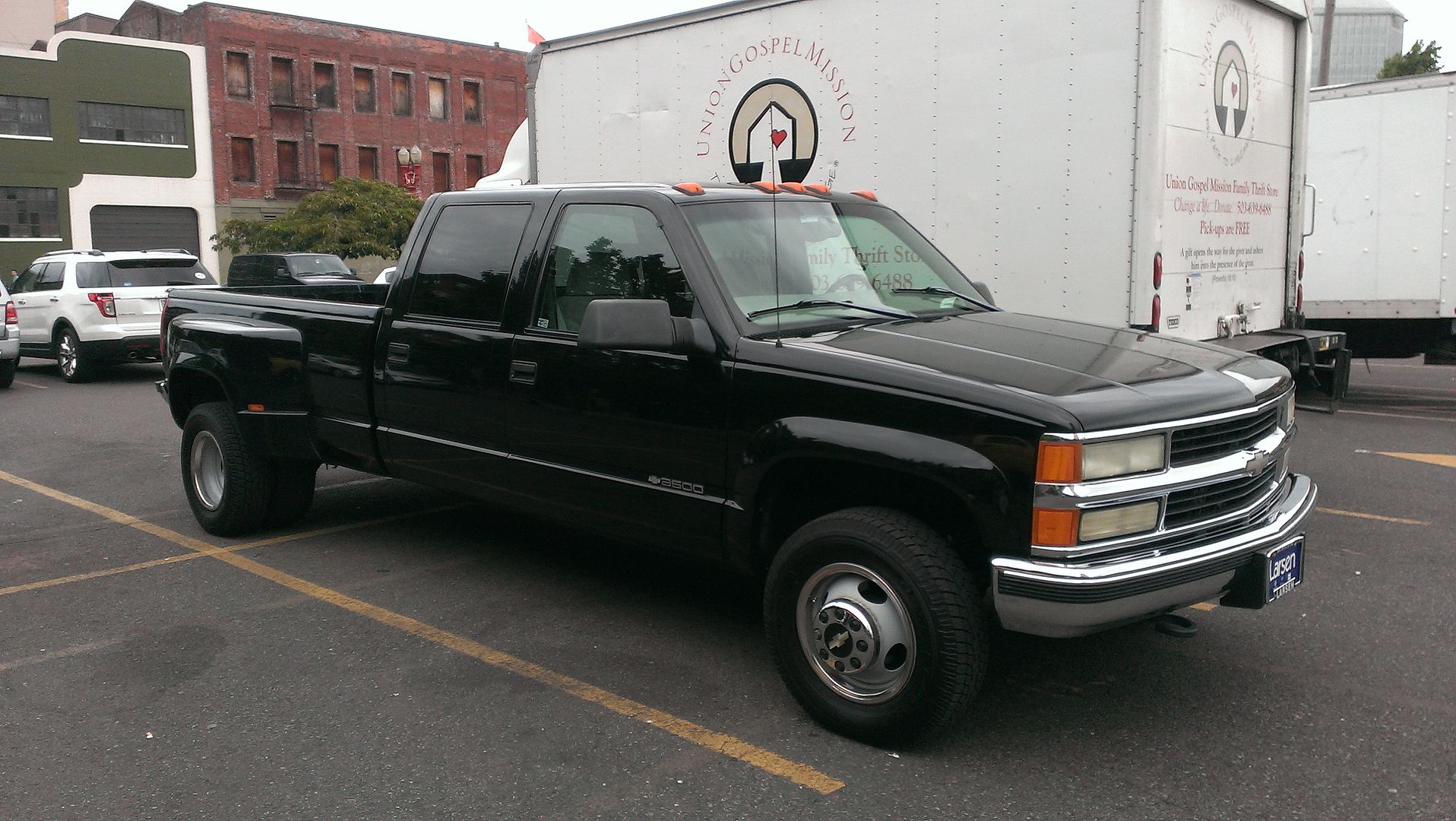 Or my garage.....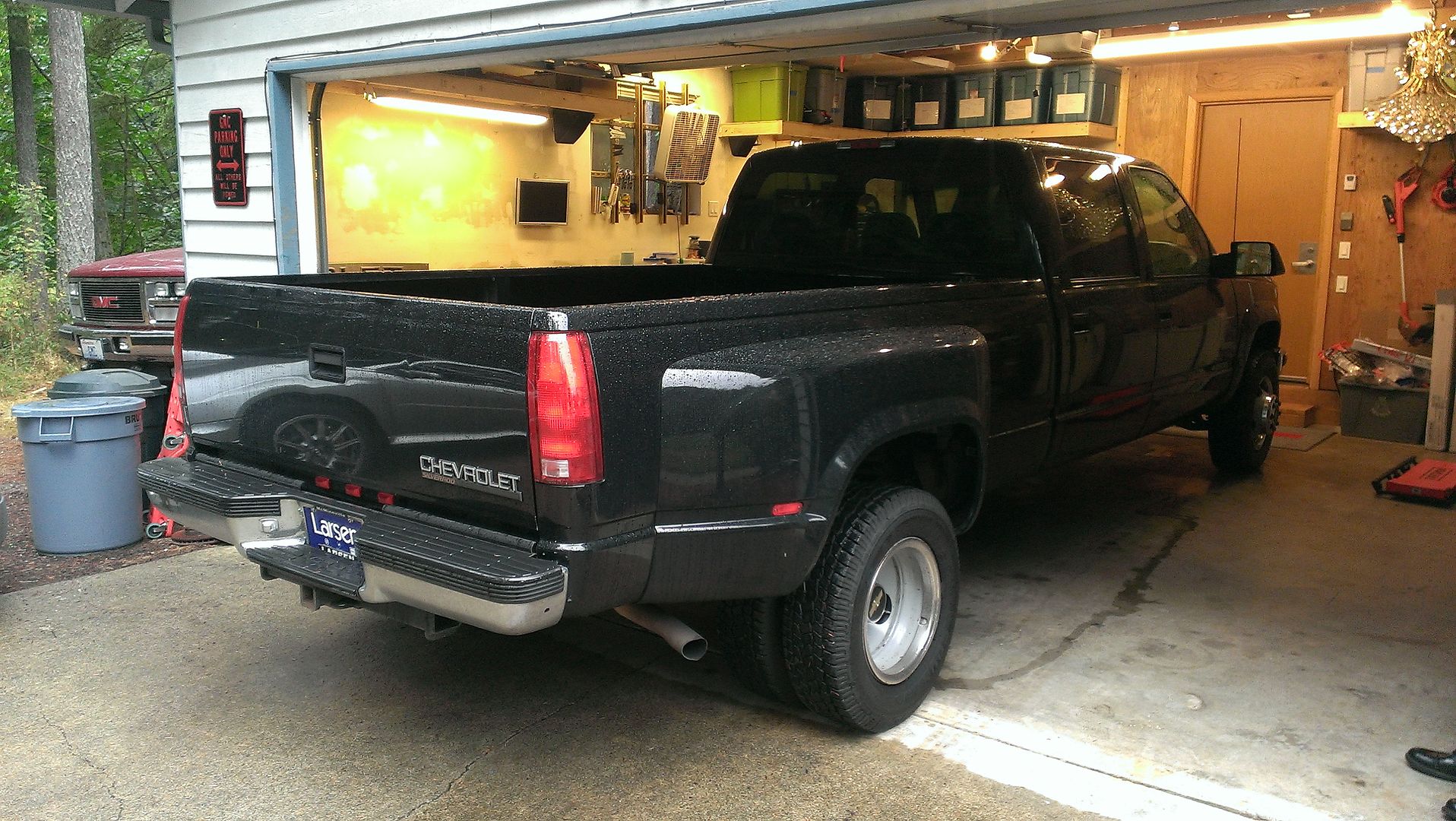 My dog approved, although he was upset I wouldn't let him drive....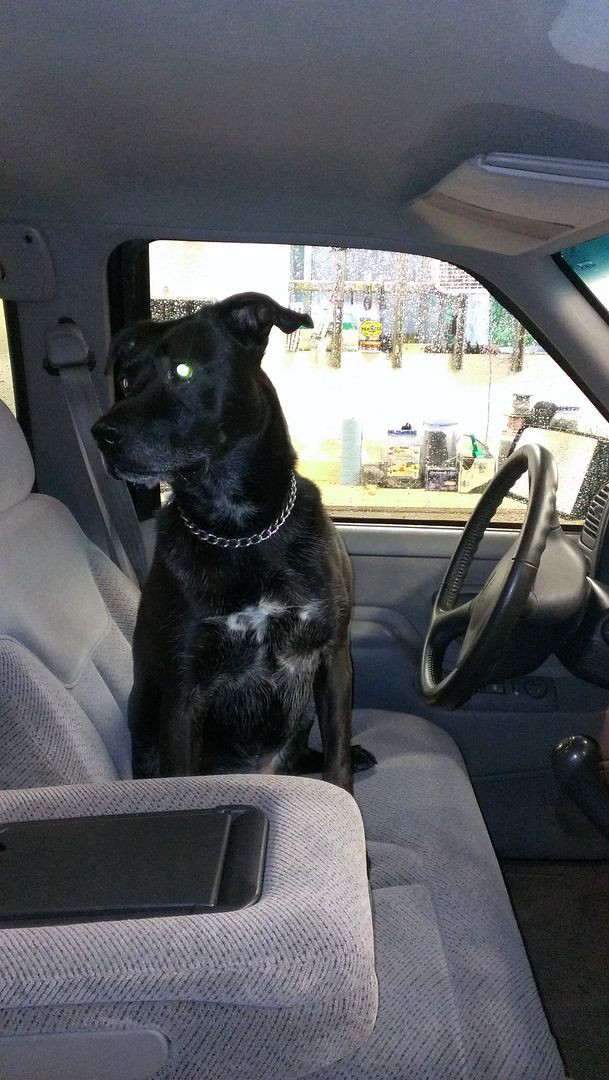 And just for all you mid and east coast guys.... Here is what a 15 year old west coast truck looks like underneath.... Not a spec of rust anywhere :lol: Ok this truck is particularly clean underneath, even for this area.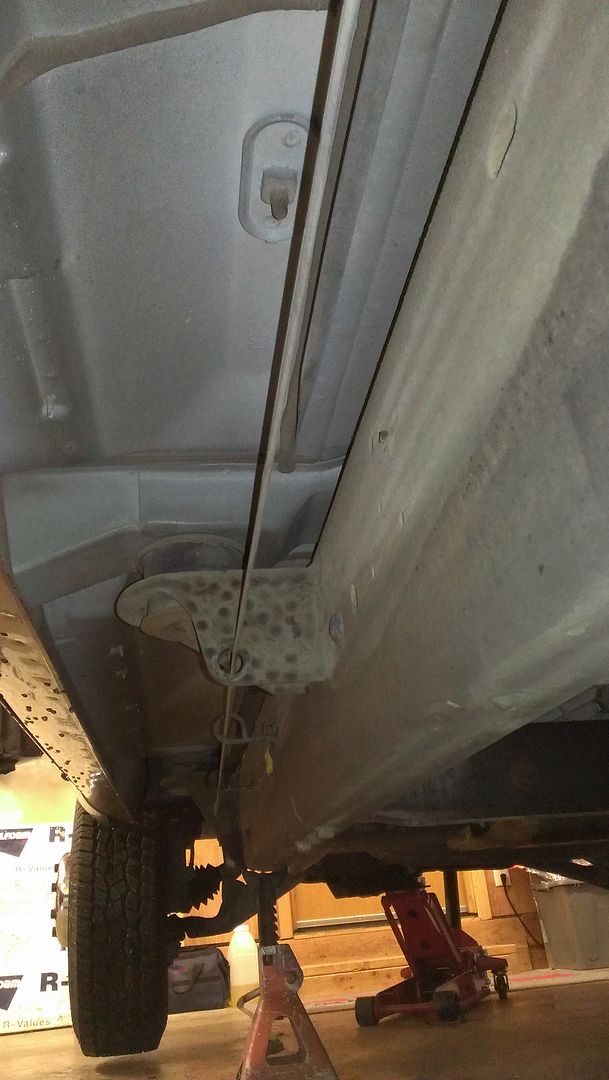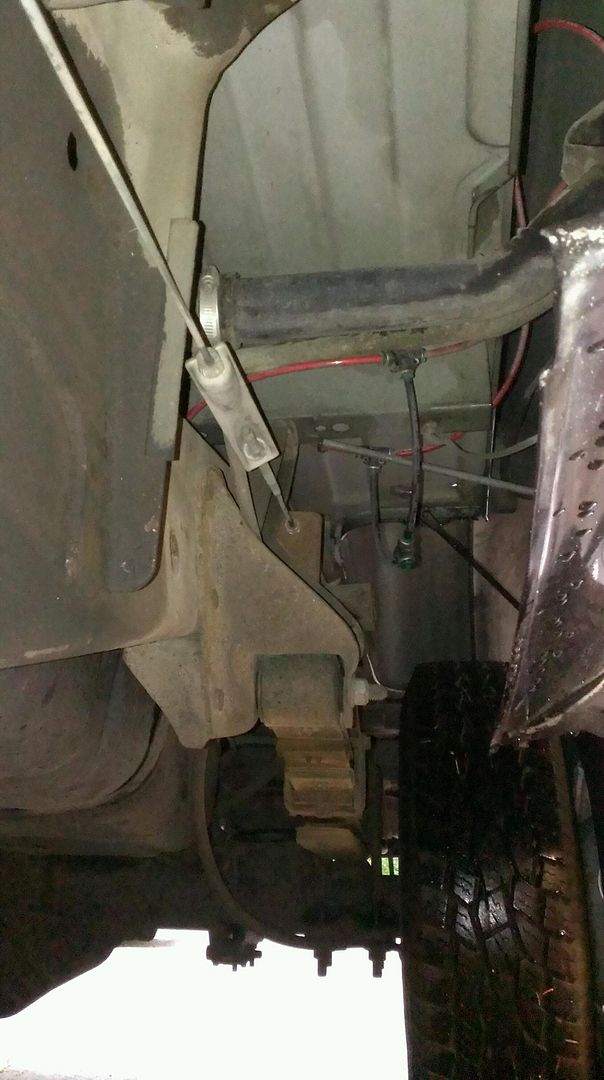 So, with that said: Here is the start of my newest project truck, nicknamed "Black Fox". First order of business is to get the trans fixed up and go through the fluids and give it a tune up. Then on to a few towing items, such as removing the current power vision mirrors in favor of the GMT800 towing mirrors, getting a trailer plug wired in (they removed the wiring), and do some cleaning on the paint, wheels, repair the cracked dually fender.... Then eventually onto more "Fun" modifications like Kodiak door handles, Overhead console... etc.
Stay tuned!