Mar 20, 2004
2,044
0
36
35
Re: 88GMCtruck's 98 Silverado Towpig Build: "Black Fox"
Well, I put this on earlier this week, but I got a heck of a deal on an exhaust kit - Brand new Gibson Side Swept cat-back for $240 shipped. It's not exactly what I was planning for exhaust but at that price I couldn't say no.
OEM vs Gibson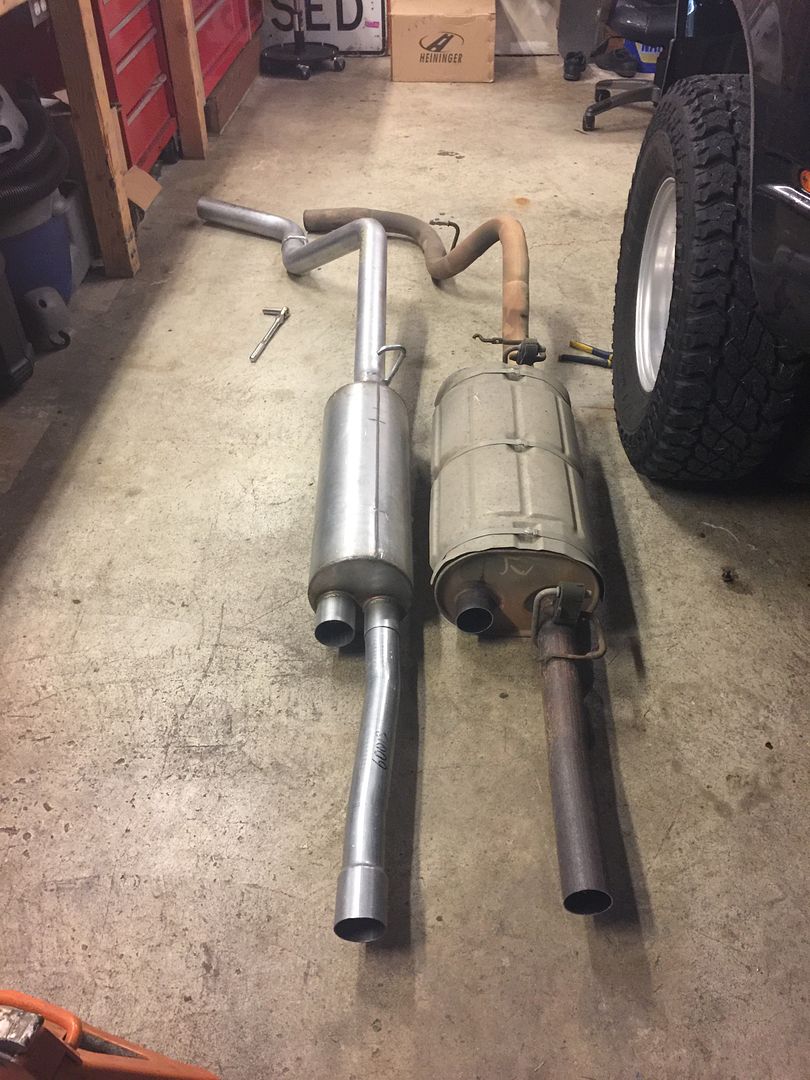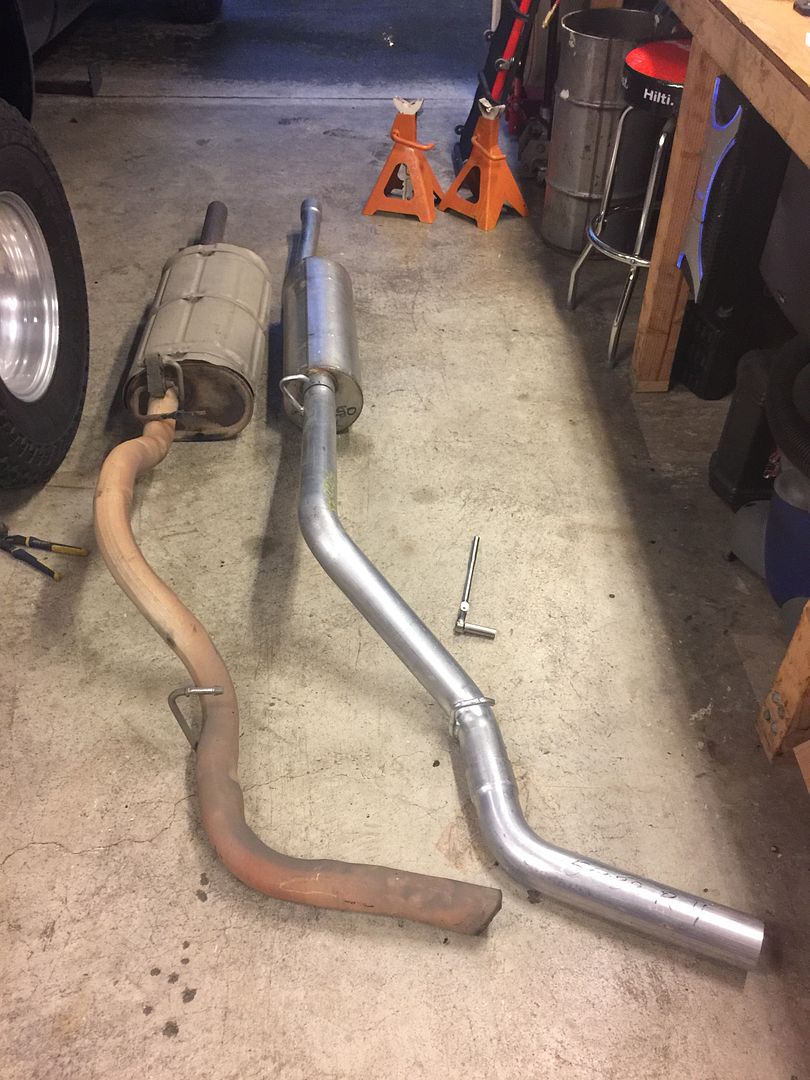 A much better flowing muffler, and larger mandrel bent tailpipe. It's just slightly louder than stock, with a good tone from 1,200-2,500 or so. I would have went a little louder but it's also nice having a truck that isn't like the gates of hell opening up, particularly since I tend to show up to camp spots late at night.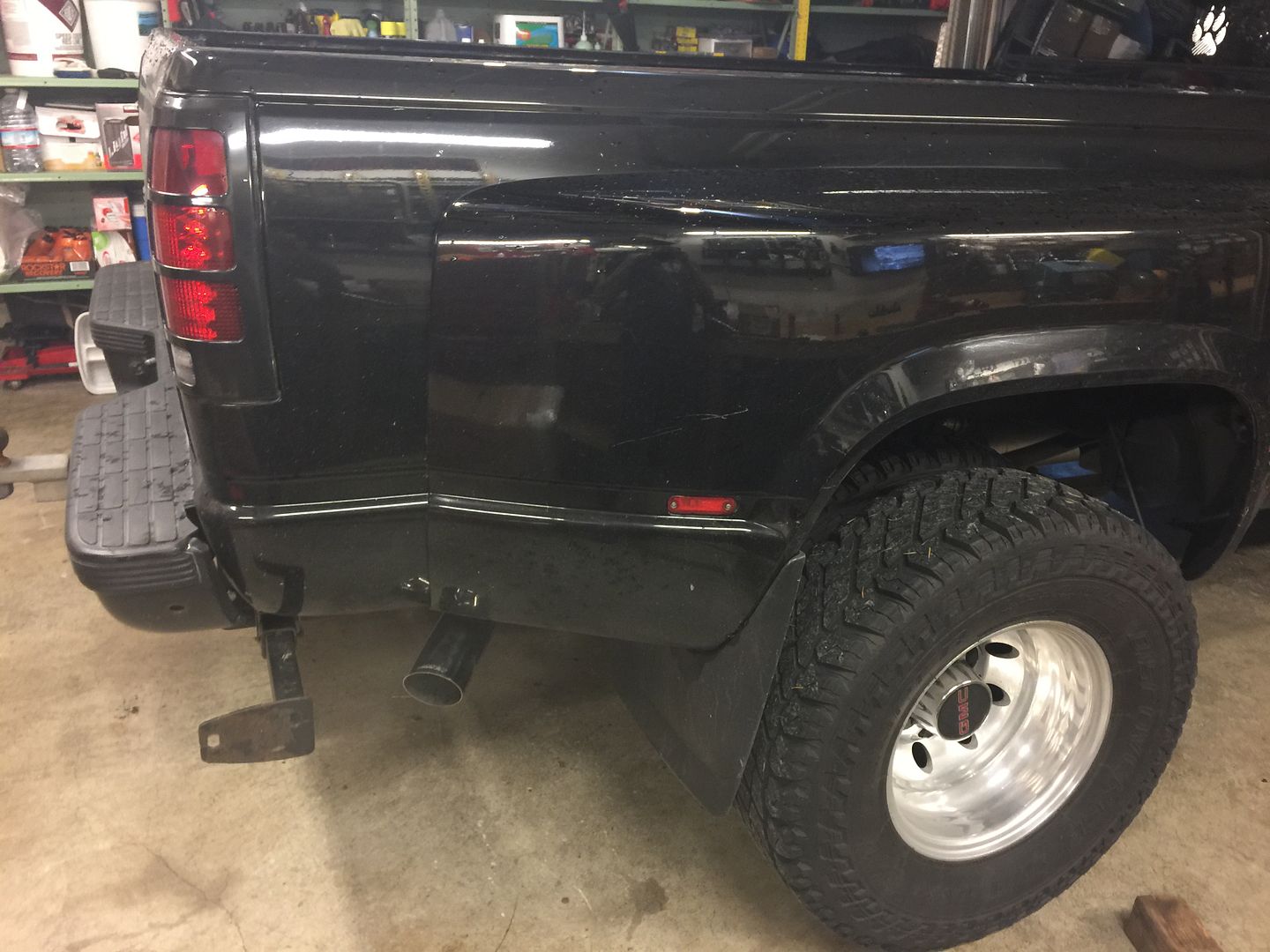 One day I'll end up with headers.... One day.