Re: 92-99 2dr Tahoe/Blazer/Yukon Owners UNITE!
Ahhh thats it ... after looking at this tread im gonna have to pull her outta "rust alley" and finish a project I started almost 3yrs ago. I was gonna sell it and make a new build but after looking at all those killer 2doors ..... Im in love all over again!!!
My 96 4door next to my 97 2door SAS project ...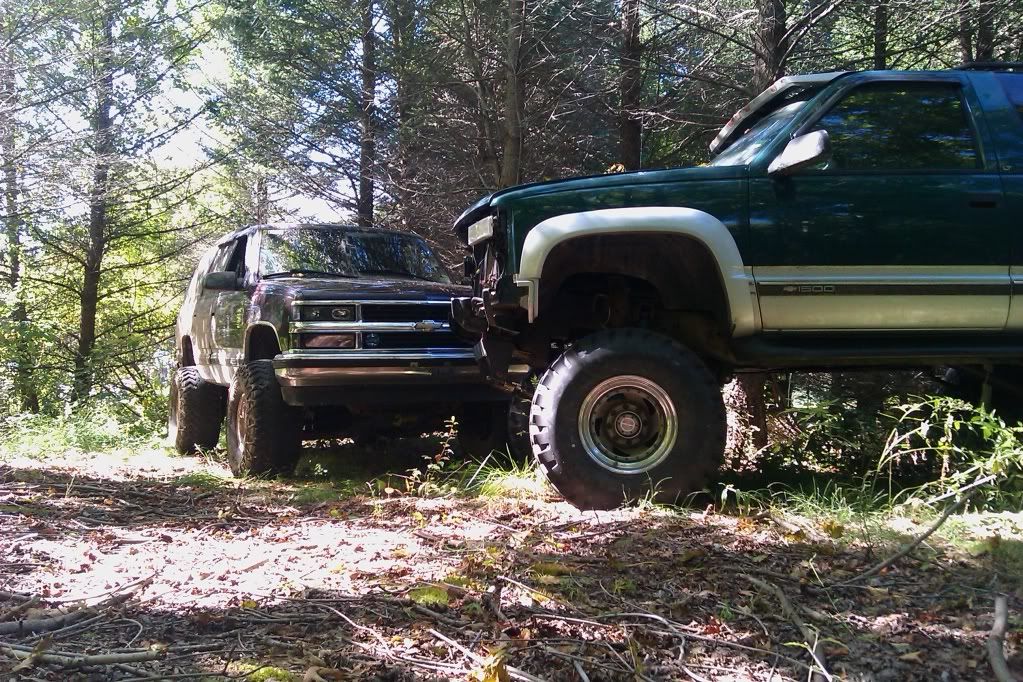 My 96 4 door DD my cousins 96 2 door (8" whiplash and 3"bl on 38.5's his DD) and my 97 2 door ..
Starting the parts list now ... gotta order some new stuff!!!