i got another police package tahoe 130MPH cluster today.
I JUST TESTED IT 3-27-14 WORKS PERFECT. already soldered the jumper wire onto it so it is simply plug and play! $200 shipped in 48states.
i will include some denali clear needles IF YOU WISH FREE.
and to keep your trucks mileage PROPER you simply swap out your stock clusters mileage. simply take off the clear face and then pry the whole face off (be sure to pry on the hard clear plastic behind the face which will seperate the two boards while leaving the gauge needles still in place and unplug one wire plug and remove two screws and simply repeat with your cluster and go in reverse. ill post pics to show you exactly how!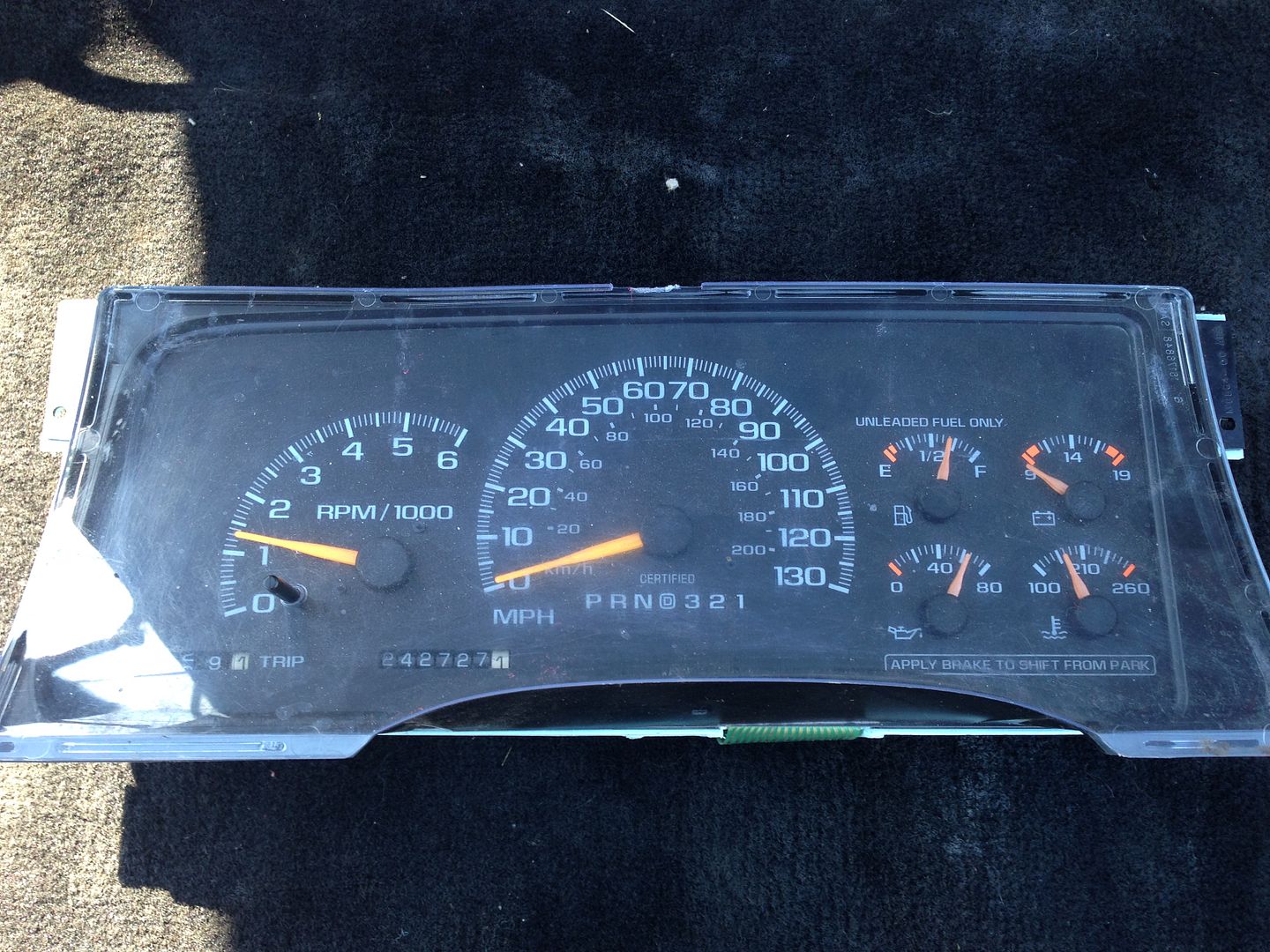 PAYPAL ONLY
i also have a dash bezel from another police tahoe. it has the DRL off switch and a blank plate that goes where the cd slave goes and it snaps to the bezel. personally the bezel isnt in great shape main shell wise and i will be keeping the AUX LIGHT switch for myself so youll only be buying the switches and trim not the whole bezel!
80shipped for the switch and pigtail and cd blank panel.
this cluster below is not the same one. its the first one i found and i currently have it inside my truck right now and not for sale.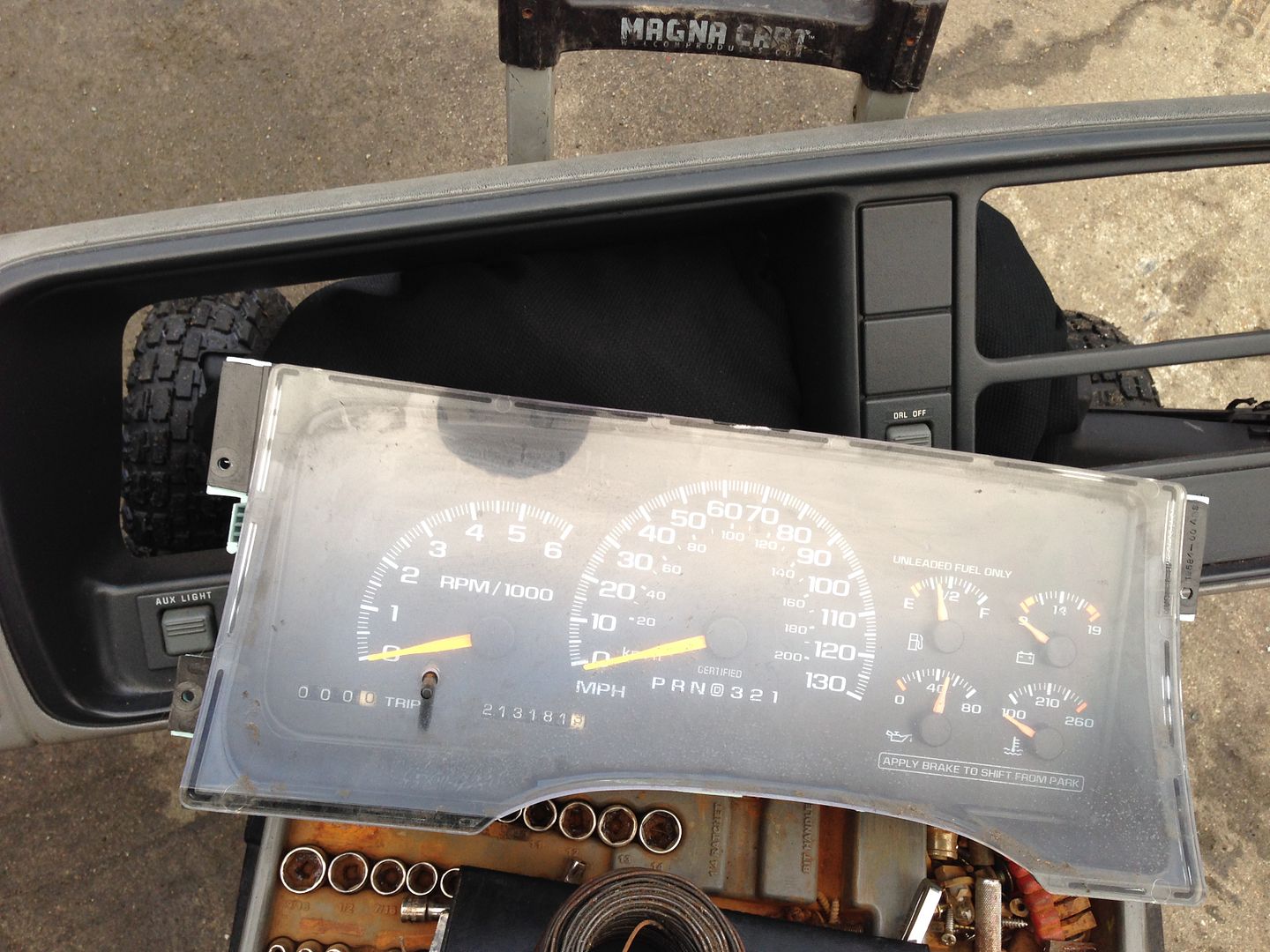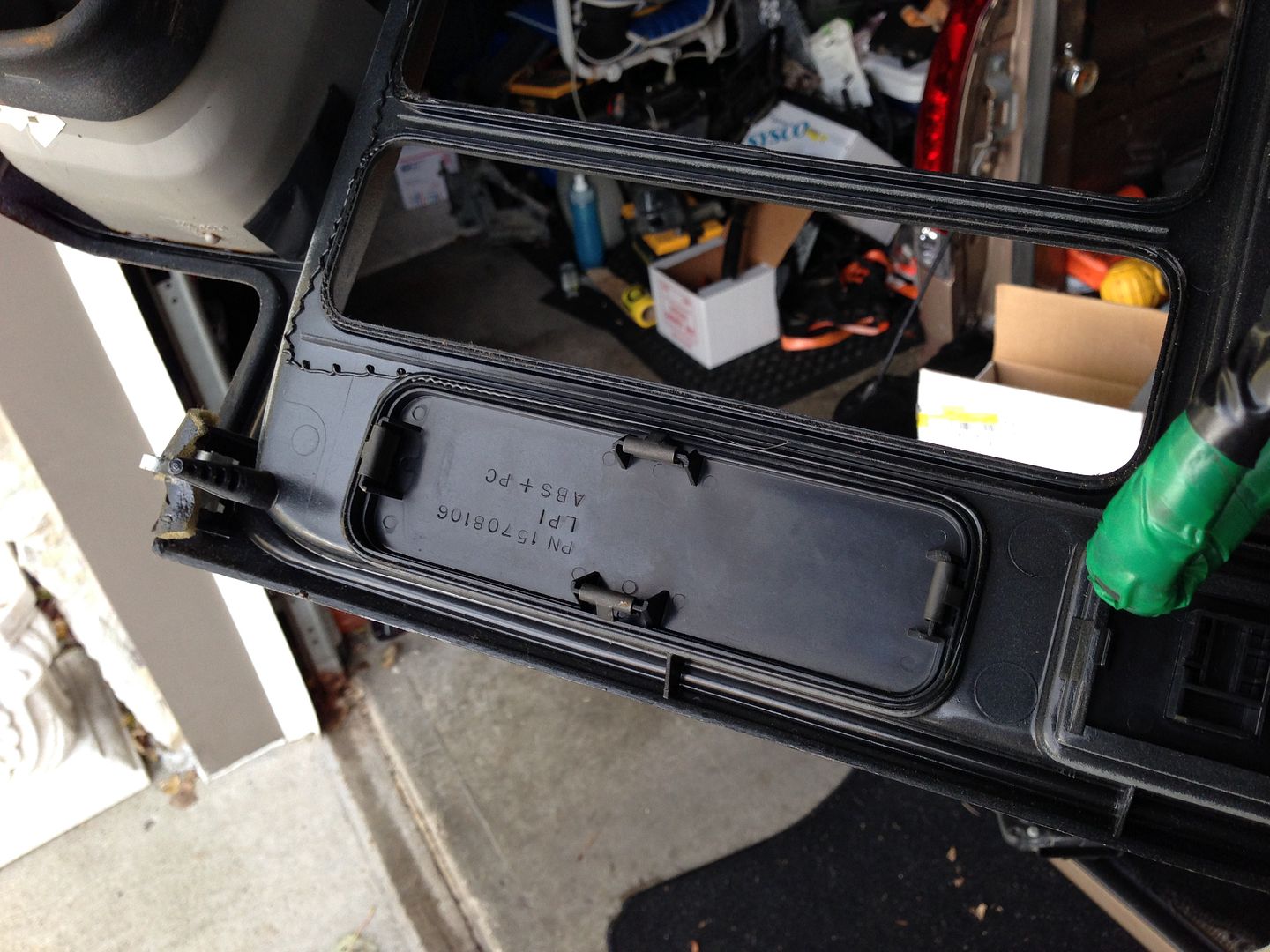 this one pictured BELOW is not this one for sale. its the one from my truck that i am curently using. im using HP5 leds from superbrightleds.com inside my gauge cluster. as well as some denali clear needles i swapped on. along with my programmer that disables the speed govener as well