Well i got rid of the dodge last week and bought a 2004 Chevy reg cab stepside. This truck is so much nicer than the dodge i got rid of. It only has 41xxx mi! This thing is cherry. There is hardly a rock chip let alone a scratch on the damn thing.
Like any other vehicle i buy ...it always turns into a project. So i figured i'd just go ahead and post a thread now ..lol .
Truck has alot of options. Its all power, bose 6 disc, steering controls..etc. Its a one owner and the previous owner put some silverado SS 20s on it.
Plans:
2/4 then possibly 4/6
(I already have the flip kit and I'm probably buying some spindles and springs shortly)
Billet grill
Tint
HIDs
Rollpan with hidden hitch
Possibly SS bumper
Replace monster muffler with a flowmaster or something
Im gonna just keep this one simple and its gonna stay static for sure. I still need something to pull my boat and occasional utility trailer.
Also i drove about 50mi. last night and picked up some steelies for the winter time. They have 3 tires that have about 75% tread and the other had a blowout. I got em for $125 bucks!! When i got there the guy told me they were cop steelies off a tahoe... Can anyone confirm this?? I'm not sure what the difference is between the cop steelies and work truck steelies. All i know is that they were white and have been painted.
Heres a couple cell pics and ill update as i do a few things here and there. Let me know what you all think.. Thanks!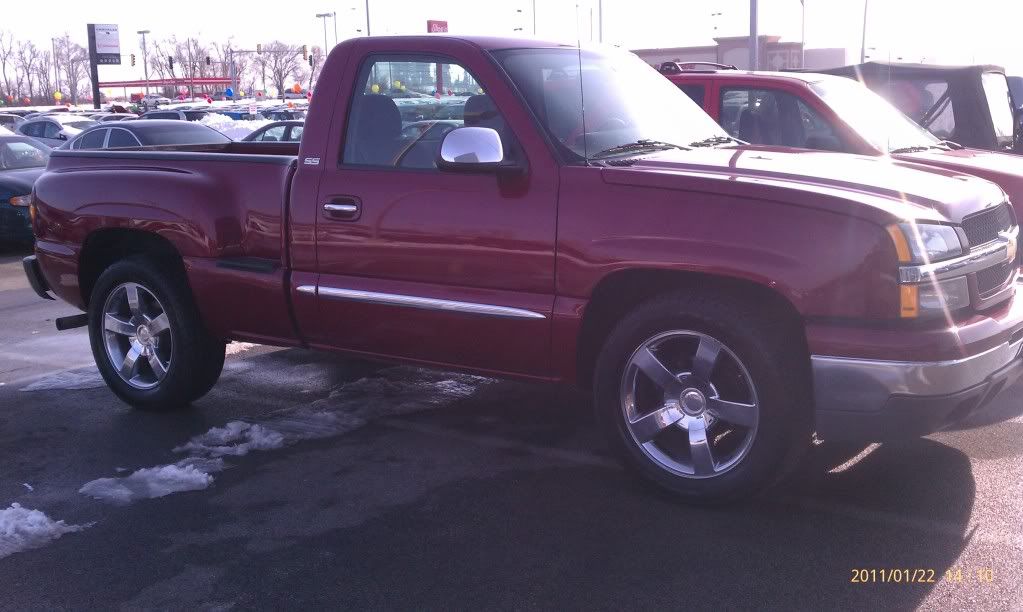 Steelies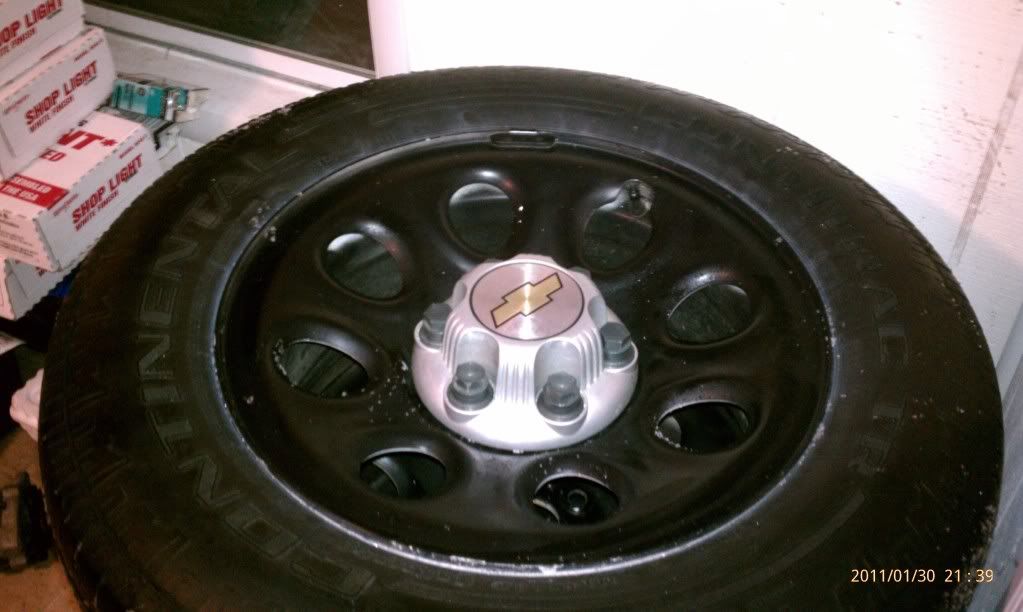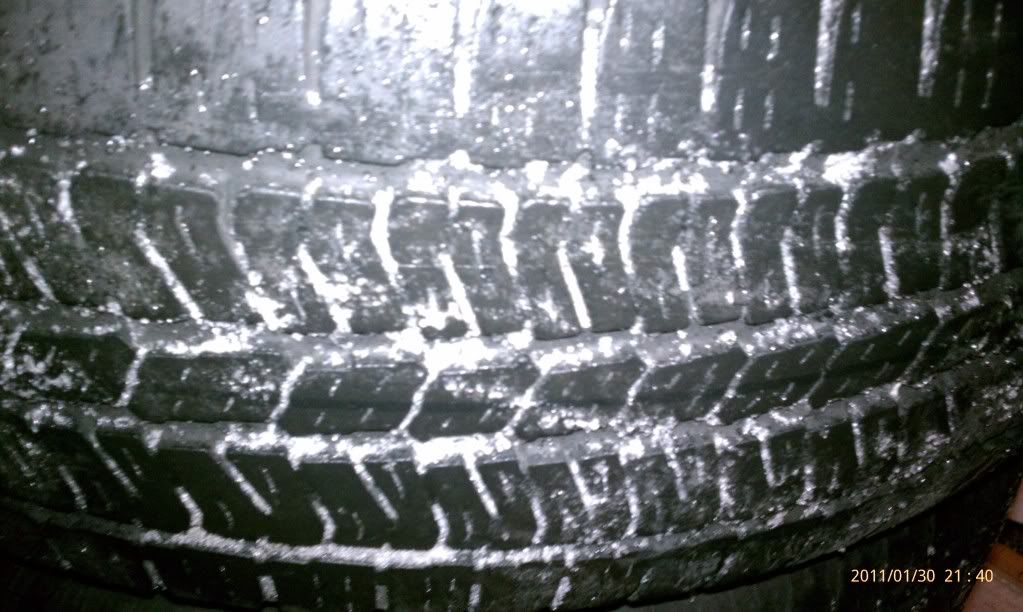 Last edited: