I need to get pics of my current truck, and even the one I gave my sis.Will do that soon. But till then.....
Well here is my old ride. 1993 GMC Sierra. Originally had 4.3L nothing special at all (first pic). Did a little upgrade the first year I had it (second pic). The second year I had it...well it got a major overhaul. See third pic and beyond. The 4.3 ended up having a bad cylinder and I wasn't about to rebuild a V6 for a full size truck. But my father and me got creative...and that third pic is what ensued.
Day I brought it home: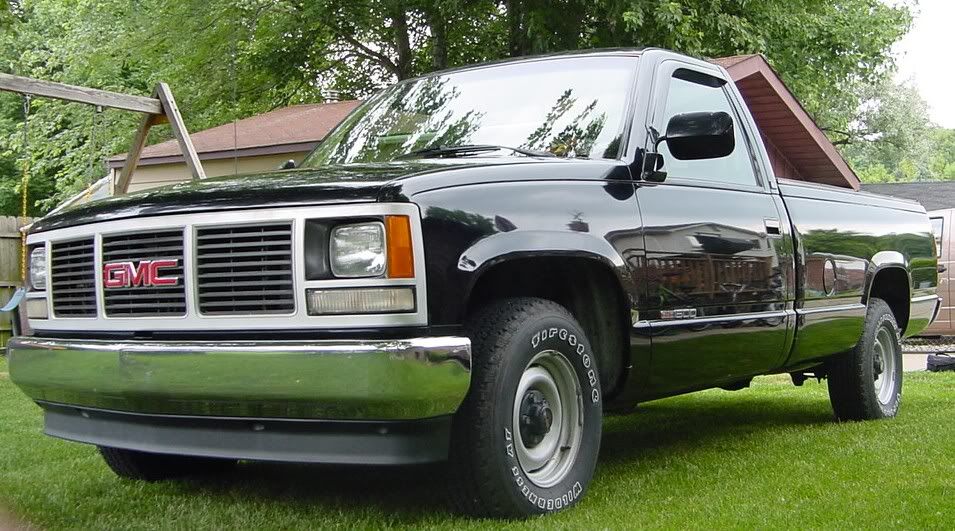 During the course of first year owning it...I had to upgrade a little till we decided what to do with the motor situation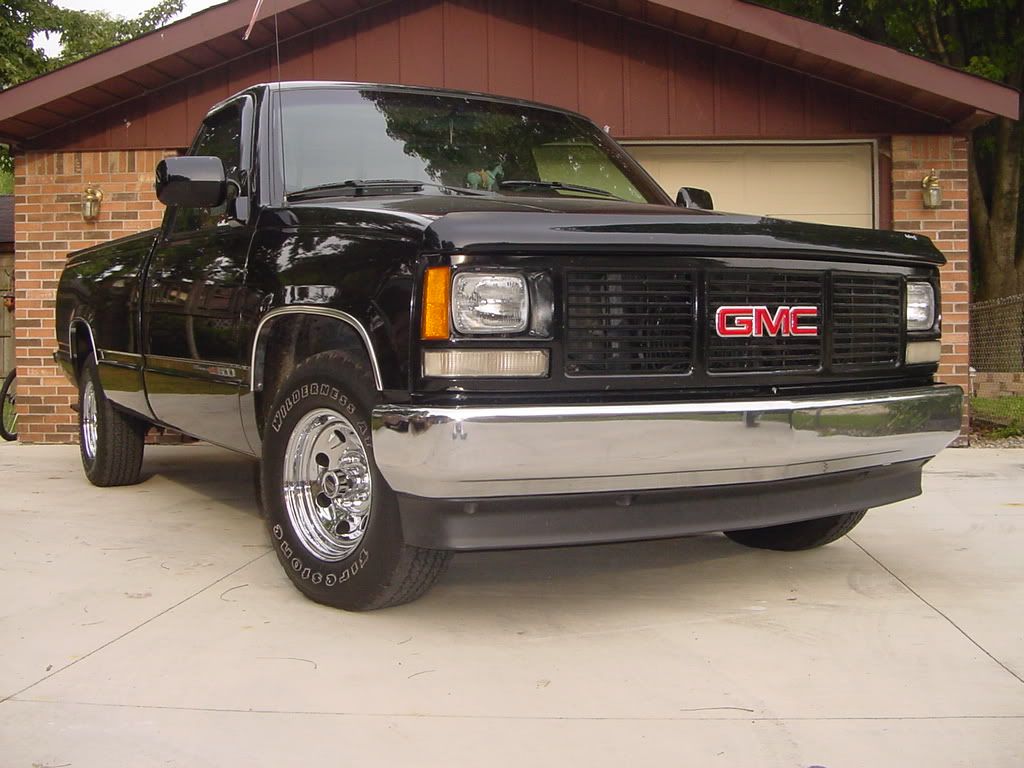 Then she became this: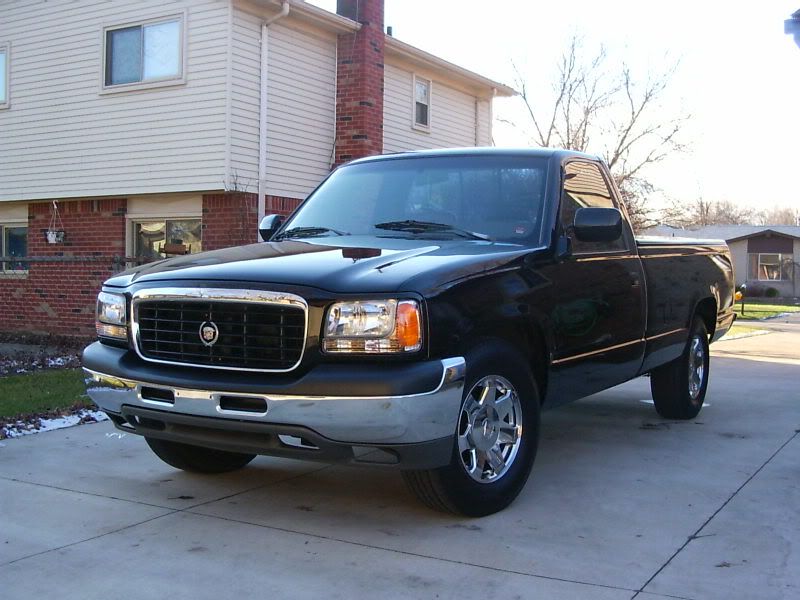 Loaded with a 32V Northstar fabed to a 4L80E. Folks I miss this truck, I got killer MPG and blew more sports cars off the road than I can keep track of. I did end up changing the air filter boxes out to one from a 6.5 TD. The pics show when I still had the dual boxes.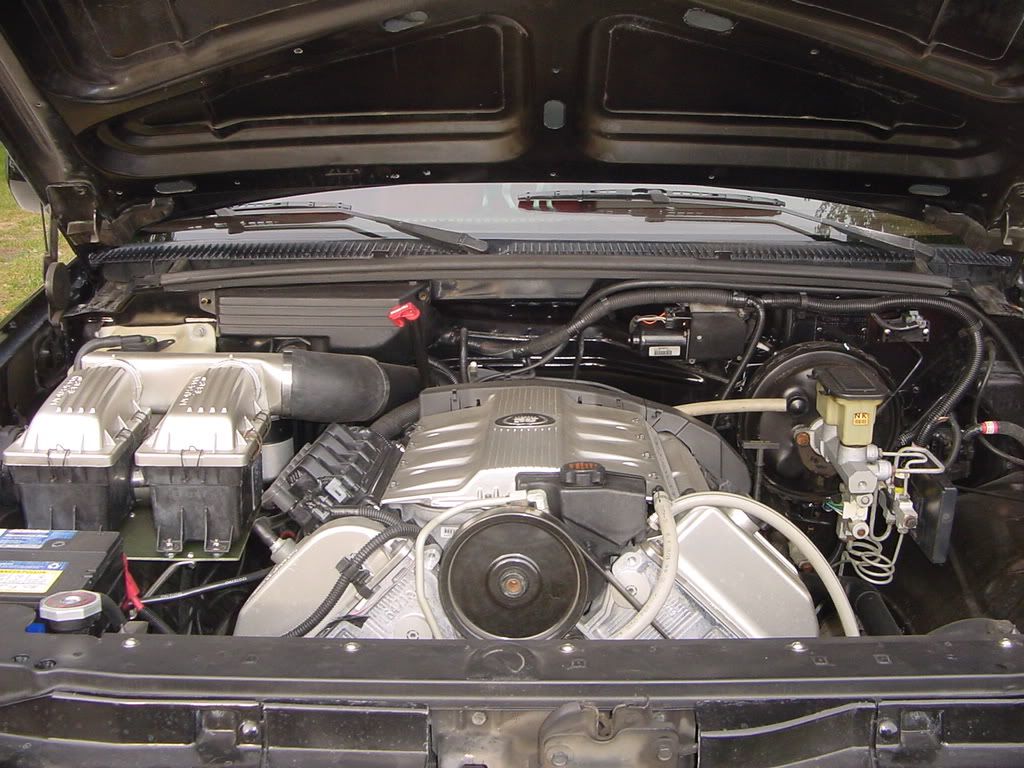 I don't want to show why I say RIP. Needless to say she was in a bad accident and a total loss. Still ran though...was quite amusing.