Click here for full build thread without interuptions and up-to-date posts
What got the project started.... In school at University of Northwestern Ohio, I built a 358 SBC w/ 13.2:1 Compression ratio that is a dedicated propane fueled engine. Now getting it to work in the truck needed new trans due to it being a 4l60e so it was cheeper to get a NV4500. Then just snowballed from there.
Truck specs stock:
1994 GMC K1500 ECSB 350TBI 4l60e
First chitty cell pic of it, and the only one I could find now.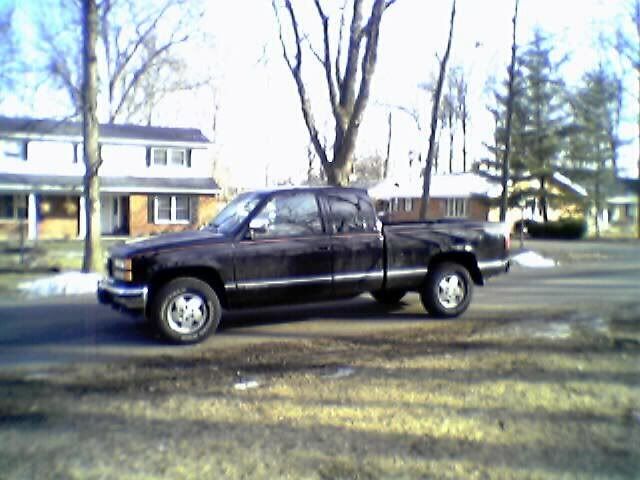 Then she got a 3" BL and some 33" BFG AT's
No pic
Then a 6" Trailmaster but still ran the 33"s, Still had too much tread to just pitch em..
Yea I know gay pic, dad made me stand there like a douche. I wish I could p-shop my fat ass out
Last edited: