Re: Project Truck Thread..updated pics as I go
Back bed panel beadrolled for some detail, underside of the bed finish welded and undercoated, inner panels metal worked and primed and ready for block sanding. 1/2" aluminum spacer blocks under the front bags and 1.5" blocks under the rear bags to level it out.
Next up I will probably start playing around with the interior and maybe some wiring.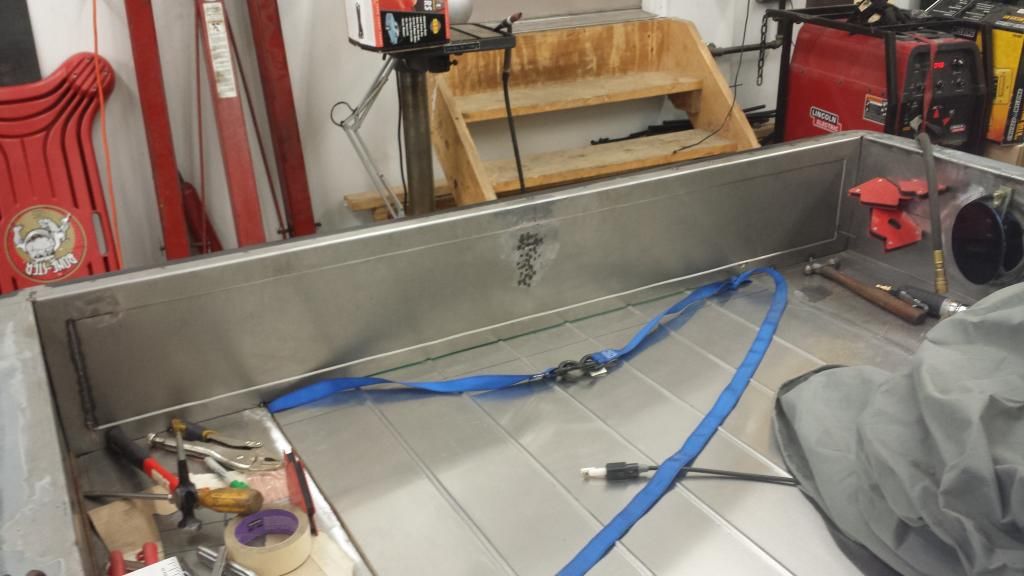 [/QUOTE]