Been a little while since I last posted here but I sold my 2008 GMC Sierra about 2 months ago for a 2015 Chevy Silverado LT2 Z71 4x4 regular cab short box in Deep Ocean Blue Metallic. My father initially bought this truck in March of 2015 but hardly drove it. He spec'd it the exact way I would have ordered it and put 2680 mi on it from March to October, then put it in storage until the end of May. He decided he didn't use it enough to justify keeping it (still has an 2008 Silverado) so we worked out a deal for it.
2008 Sierra: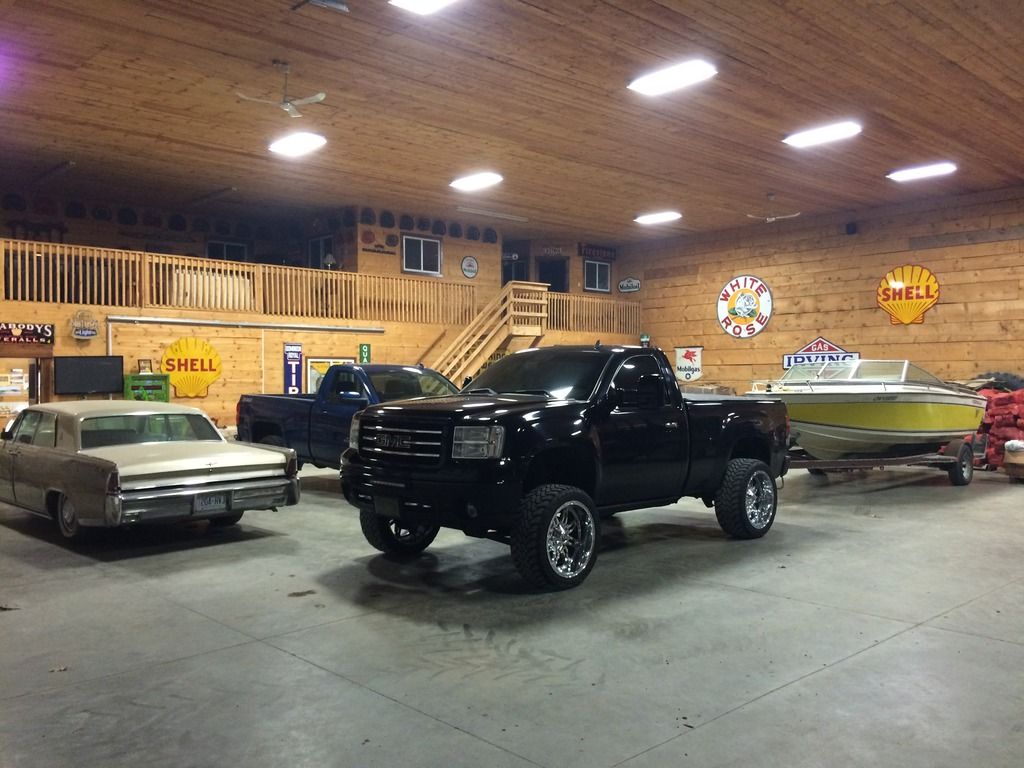 The day it came home from the dealership: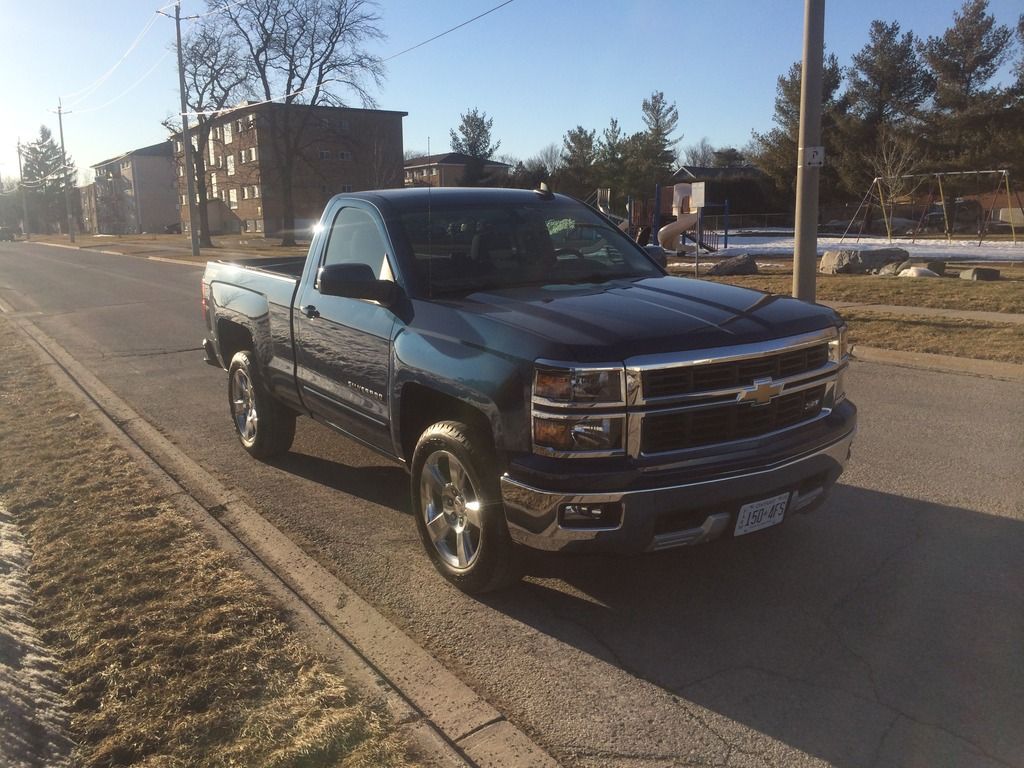 As of right now, I'm not planning on lifting this one like my 2008 as I'm not sure that I want to go that high again. With that being said the plans are:
- colormatch tail gate handle
- debadge / demold
- tint windshield @ 50% and brow @ 5%
- leather swap
- CAI likely another airaid kit
- magnaflow cat back system dumped over the rear axle
- eventually would like to find a different rear bumper ('14 all terrain non-step version likely if I eventually decide to colormatch the front end too)
Currently done:
- cleared head lights
- high country grille
- 2.5" level
- 33x12.50r22 toyo open country mt (setup I kept from the 2008)
- 22x11 fuel hostage chrome -24 offset
- trimmed front valence
- painted emblems
- side windows tinted @ 20%
- LED 5000k fog lights
before the level
not quite level but pretty close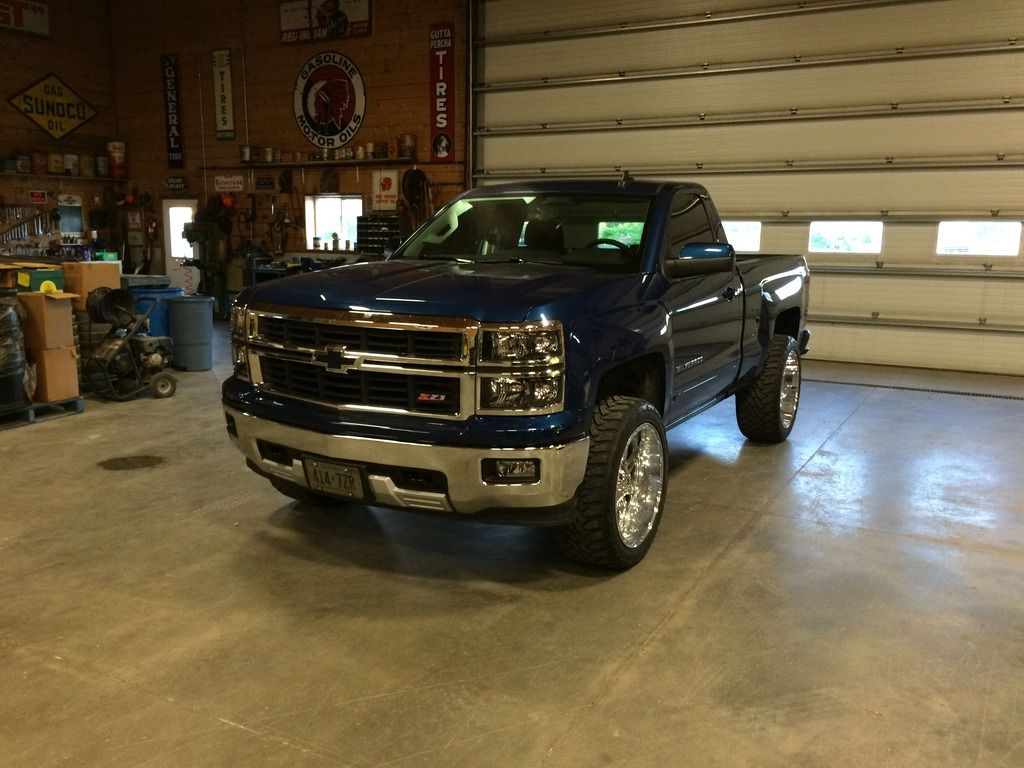 high country grille installed, currently how it sits:
If I do decide to lift it, I will be going with an FTS 7-9" kit with fabtech 2.5" dirt logic coilovers, time will tell though!