May 14, 2008
2,085
0
0
46
part one can be found here:
http://www.fullsizechevy.com/forum/...tions/336541-project-sub-urban-assult-v2.html
why part 2? well, part 1 got a bit out of hand with peoples opinion of the time line of this project. and while i appreciate the concern of the masses, trust me when i tell you, i have the situation in hand. regretable things were said by both parties involved with this project in a public forum, and that let to the public feeling they had a place to reply.
were not doing that again. were going to talk about the truck and only the truck. i can answer a few question that i know will pop up almost immediately:
1. no, i dont have a solid finish date other than 'as soon as possible'
2. its none of your buisness what it cost, but i have seen home built SAS projects exceed what this cost.
3. 10"
so, enough with that BS...on to the pics
the back of the truck had 3 cross members that were all in the way. with a panhard mount, shock mounts, winch mount, relocated gas tank mounts, and general frame strenghening support needed, it all had to come out and be redesigned.
old x-members
and removed
this x-member actually held 2 of the rear body mounts...more on that in a bit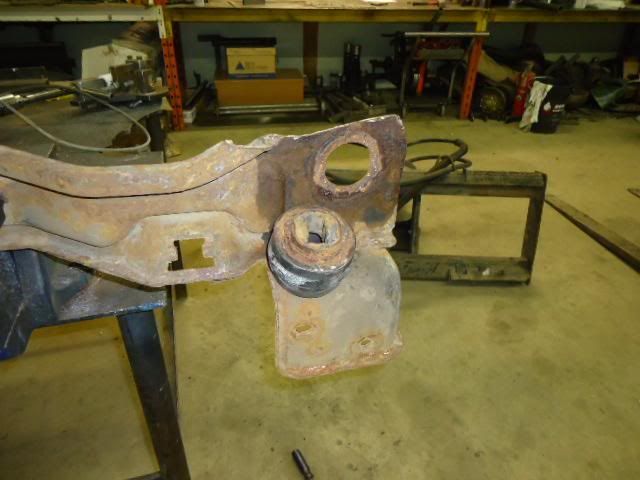 the frame was plated in where the new x-member will live. the front and the back of the frame was tied together using L-shaped gussets.