Re: White chevy truck pics
Just thought I'd revive this thread with a driveway shot of my "new" 1995 Suburban C2500. I'll get some better photos taken soon. Let me know of any nice looking (but relatively inexpensive) OBS body upgrades that you all like to see. I was thinking of NBS chrome wheels from a Duramax, if I could find a set at a decent price.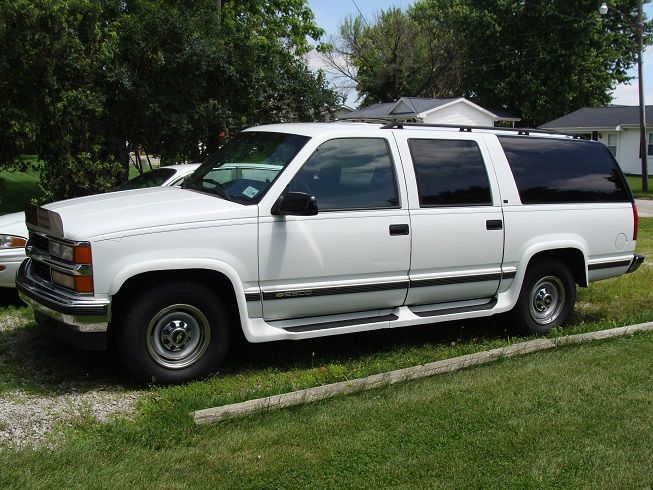 I think I'm going to remove the tinted bug shield on the front end. I don't mind the look, but I'm not really sure what (if anything) it accomplishes, and it seems to throw off the wind aerodynamics and makes the front wipers rattle against the windshield.
My Sub will be a heavy duty RV trailer towing machine too, like Goostoff's above.